'Key demand': EU wants Australia to dump taxes on European cars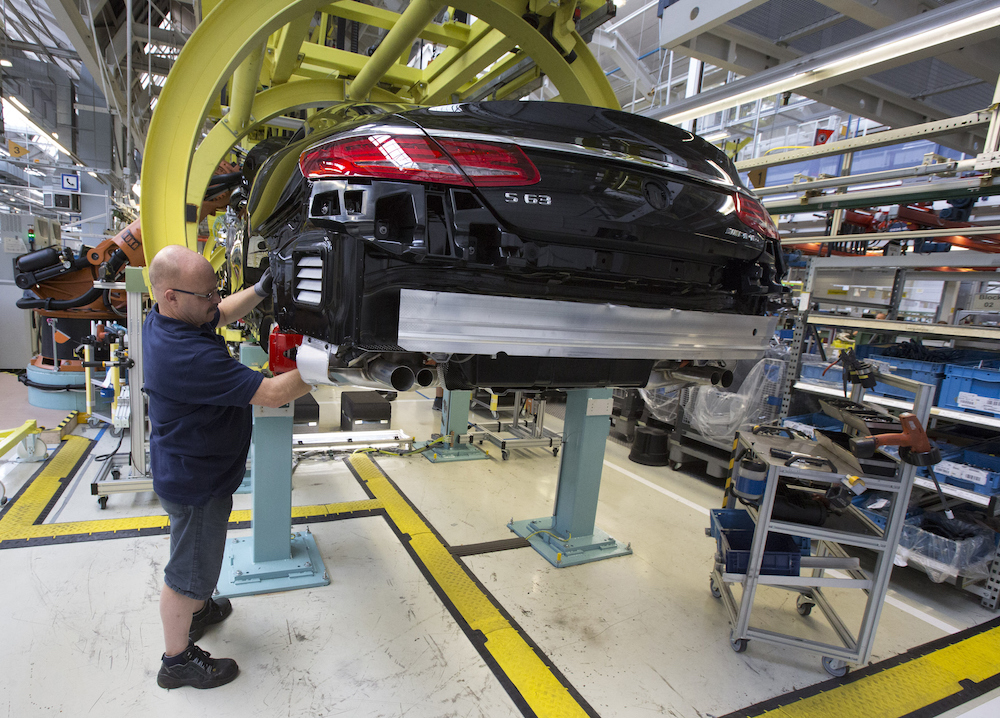 Sydney Morning Herald | 4 September 2019
'Key demand': EU wants Australia to dump taxes on European cars
By Darren Gray
Buying a Mercedes-Benz or a BMW would be cheaper for Australians if European negotiators get their way under a new trade agreement.
A key demand from the EU in the negotiation of a new free trade agreement will be that Australia ditches both its 5 per cent duty on imported European cars and the luxury car tax that applies to higher-priced vehicles.
German brand's hybrid executive express makes a convincing luxury car.
The EU and Australia are negotiating a free trade deal with a number of products up for debate including beef and other foods, electronic equipment, clothing and footwear.
Senior EU trade negotiator Cornelis Keijzer told The Age and The Sydney Morning Herald on Wednesday that Australia had agreed to discuss the removal of the automotive taxes which he argued would give local consumers cheaper cars and more choice.
During a visit to Melbourne on Wednesday Mr Keijzer described the EU push for the removal of the car tariff and luxury car tax as "one of the key demands on our side".
"You have all these taxes on top of each other, which is exactly the problem," he said.
Asked about the likelihood of Australia removing the tariff on European cars, Mr Keijzer said it was generally assumed that the tariff would "go to zero. The luxury car tax is something that they've said is on the table, but they've not made any concession on this so far."
Australia has a 5 per cent tariff on European cars and a 33 per cent luxury car tax that hits higher priced vehicles.
For "fuel efficient vehicles" the tax hits cars valued at $75,526 and above, while for other vehicles the threshold is $67,525. The luxury car tax is a bugbear of European vehicle enthusiasts in Australia and car dealerships selling European cars because it pushes up prices.
While the luxury car tax is in the EU's crosshairs, domestic tax arrangements are not generally considered within the bounds of free trade deals.
"Australians can be confident that we will drive a very hard bargain, to achieve an overall agreement that delivers more opportunity for Australian exporters," Trade Minister Simon Birmingham said.
"Eliminating or dramatically improving the terms of tariffs and quotas are key aspects of Australia's negotiations with the EU, and we'll consider EU requests on tariffs, including on vehicles, in the context of the overall deal."
Mr Keijzer said while European cars were slugged with a tariff "all the other car exporting countries already have agreements with Australia so their exports enter at zero". And he said the luxury car tax hit European car-makers more than any other exporter and acted "as an extra customs tariff".
Another point up for discussion is geographic indicators, or naming rights under which only specific regions can use a particular name for a product. The EU wants the free trade agreement to include GI protection for 172 foodstuffs and 236 spirits.
Mr Keijzer, who was in Melbourne to attend the agribusiness conference Global Table, defended the push on geographic indicators, saying it was not the EU's intention to hurt Australian businesses.
"Producers will always be able to make their products. In a few cases the worst that can happen to them would be that they have to operate under a different name," he said.
---