Leiking hopes RCEP talks can be concluded by year's end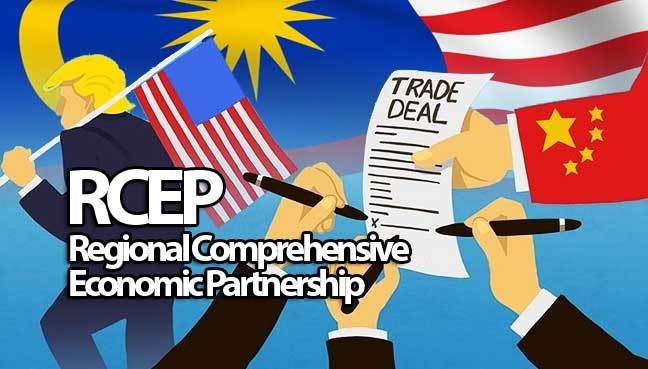 The Edge Markets - 29 January 2019
Leiking hopes RCEP talks can be concluded by year's end
Minister of International Trade and Industry (MITI) Datuk Darell Leiking is hopeful that the ongoing negotiations on the Regional Comprehensive Economic Partnership (RCEP) will be concluded by the end of the year.
The negotiations are progressing well and are more than 50% completed currently, he said.
"I believe that with all the cooperation among the Asean countries, we could possibly finalise the discussions by end of this year," he told reporters on the sidelines of the Kingsley Strategic Institute (KSI) Malaysia Economic and Strategic Outlook Forum.
Leiking, however, stressed that certain unforeseen issues that have emerged may delay the talks.
He said the Asean countries are working to include the best terms for each country in order to come out with a "high standard" agreement.
"The agreement will encompass various issues such as the trade war, and it will be of a much higher standard than many other agreements that we have entered into before," said Leiking.
When asked about government adviser Tun Daim Zainuddin's proposal for a merger of MITI and the Foreign Affairs Ministry, Leiking said: "It is always good that there is an innovative proposal, but it doesn't mean that it is going to happen. It can only (be decided by) the prime minister".
"I don't know the intrinsic information over the proposal. But I look at it this way. Look at the cabinet as a singular unit that we are together with the prime minister presiding over all ministers.
"I think both ministries are doing very well with their respective duties," said Leiking, when asked if he is open to the idea.
Earlier in his keynote address, Leiking said RCEP, as one of the world's largest trading bloc, can bring significant economic prosperity to Asean countries.
"Malaysia believes that free trade must also mean fair trade, which takes into account the economic levels of all trading partners," he said, adding that this is to ensure that trade relationships will not descend into new forms of colonialism and to prevent trade from being used as a weapon to dominate.
Leiking noted that Malaysia will be happy to be involved in a trade pact that provides benefits to the developing countries, especially in integrating companies from developing countries and least developed countries into the global supply chain.
Meanwhile, noting that the entire trade figures will be announced tomorrow (Jan 30), Leiking reassured that the figures will show that Malaysia is still on the right track.
"No matter what you hear or read, the fundamentals are still intact, more so, the people doing businesses are still in tact as well as progressing and confident in their product they export outside of Malaysia," he added.
---