Malaysia calls for Sri Lanka FTA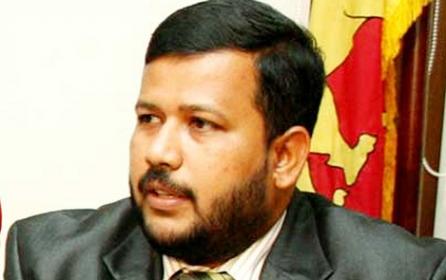 Daily Mirror | 31 July 2018
Malaysia calls for Sri Lanka FTA
Malaysia has expressed its strong interest in moving forward on the free trade agreement (FTA) with Sri Lanka that was initially contemplated in 2013, a communiqué from Sri Lanka's Industry and Commerce Ministry said yesterday.
The communiqué said Malaysia's International Trade and Industry Minister Darell Leiking has expressed "strong interest" in moving towards an FTA between the two countries initially entertained in 2013.
"I welcome your interest in an FTA with Sri Lanka about which we agreed in principle. Such an agreement will boost Lanka-Malaysia trade in a great way," Industry and Commerce Minister Rishad Bathudeen, who was in Kuala Lumpur last week, had said.
During the Second Session of the Joint Commission in Kuala Lumpur in October 2013, both sides agreed in principle to explore the future possibility of an FTA, which would boost bilateral trade further.
According to the Commerce Department of Sri Lanka, bilateral trade between Sri Lanka and Malaysia in the five year period—between 2013 and 2017—increased by 20 percent.
The bilateral trade between the two nations in the first six months of this year stood at US $ 361 million.
Malaysia was the seventh largest source of imports for Sri Lanka in 2017. About 92 percent of the total trade between the two countries, which amounted to US $ 642 million in 2017, were imports from Malaysia.
The main imports from Malaysia in 2017 were wood, portland cement, plastics, petrol, synthetic rubber and gas oil/diesel. Sri Lanka's leading exports to Malaysia in the same year were food preparations, meslin flour, tea and apparel.
While pledging that he would inform President Sirisena and Prime Minister Wickremesinghe of the keenness shown by Malaysia for an FTA, Bathiudeen invited the Malaysian private sector to explore investment opportunities in Sri Lanka.
"We invite the Malaysian official and private sectors to explore investment and trade potentials in Sri Lanka. Major economic reforms are planned under our unity government.
I welcome your interest in an FTA with Sri Lanka about which both countries agreed in principle earlier," he said.
"We understand that there are training opportunities for our small and medium enterprises (SMEs) to be available in Malaysia and we will be thankful for provision of such opportunities to Lankan SMEs as well," he added.
Sri Lanka currently has FTAs with India, Pakistan and Singapore and is negotiating a bilateral trade deal with China along with an extension to the existing FTA with India.
---