Malaysia's stand on TPPA not finalised, says Mustapa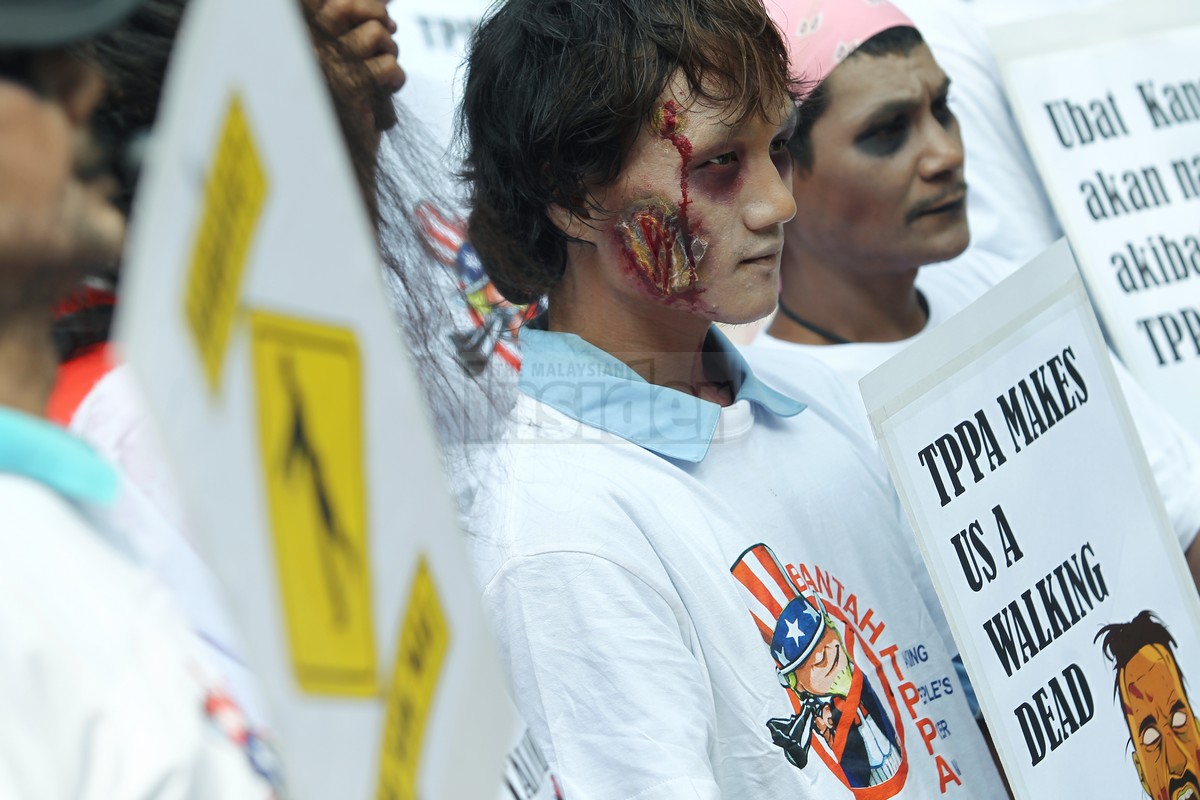 Bernama | 26 June 2015
Malaysia's stand on TPPA not finalised, says Mustapa
KUALA LUMPUR, June 26 (Bernama) — Malaysia has yet to finalise its stand on the Trans-Pacific Partnership Agreement (TPPA), says International Trade and Industry Minister, Datuk Seri Mustapa Mohamed.
"It is still in the negotiation process. The decision on the country's participation in the proposed regional free trade deal will be dictated by Parliament.
"We will wait for the cost-benefit analysis on the TPPA, which is expected to be completed in the next few weeks. We will then lean on Parliament to determine the country's participation in it," he added.
The minister told Bernama and Radio Television Malaysia (RTM) this after a "Bubur Lambuk" cooking event at the Malaysia External Trade Development Corporation (Matrade) compound here, today.
The event has been organised by the Matrade club for the seventh consecutive year from 2009.
The TPPA is a free trade agreement currently being negotiated by Australia, Brunei, Chile, Canada, Japan, Malaysia, Mexico, New Zealand, Peru, Singapore, the United States and Vietnam.
The 12 participating nations in the Asia Pacific-based talks account for 40 per cent of the world's economy.
The Republican-controlled US Congress approved legislation key to securing the TPPA on Thursday and the bill now goes to President Barack Obama to be signed into law.
The US Senate approval boosts President Barack Obama's efforts to strengthen economic ties with Asia.
---