Malaysia should abandon TPP talks, ex-PM Mahathir says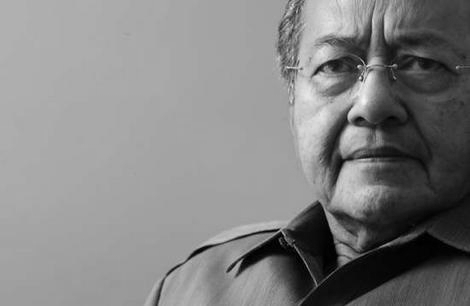 Kyodo News International | August 26, 2013
Malaysia should abandon TPP talks, ex-PM Mahathir says
The Malaysian government should pull out from the trans-Pacific free trade talks, former Prime Minister Mahathir Mohamad said Monday, calling the proposed trade pact a U.S. tool to extend its hegemony.
Mahathir, who stepped down in 2003 and was a sharp critic of the United States during his 22 years in office, has become the leading voice in Malaysia against the Trans-Pacific Partnership initiative.
Speaking at a forum jointly organized by the Malay Economic Action Council and the Perdana Leadership Foundation where he serves as honorary president, Mahathir said he has seen part of the proposed TPP agreement, which is currently under negotiation among the 12 TPP member countries.
"If I am asked if we need the TPP, I say we don't," he said, arguing that Malaysia is already a major exporting nation even without a trans-Pacific free trade deal.
Mahathir expressed concern that the TPP would strip the government of its power to implement socio-economic policies such as an affirmative action program for ethnic Malays under the New Economic Policy, better known by its Malay acronym DEB.
"In the TPP, we are not allowed to have the DEB," he said.
One aim of the DEB is to narrow the gap between the majority Malays and the minority ethnic Chinese, who dominate the economy. The policy targets a 30 percent Malay equity ownership of the economy and gives Malay contractors special treatment in the award of government contracts.
Issues over government procurement and the pro-Malay policy have been cited as one of the reasons behind the collapse of bilateral Malaysia-U.S. free trade talks in 2009.
Mahathir also questioned U.S. political aims in promoting the TPP initiative, which excludes China.
"It's as if the U.S. wants us to be part of their economic zone to block China," he said.
Malaysia's participation in the TPP negotiations has become a political hot potato for Prime Minister Najib Abdul Razak.
The Malay-language daily Utusan Malaysia, which is owned by Najib's party, the United Malays National Organization, recently published a scathing commentary branding Malaysian TPP negotiators as "traitors."
Faced with increasing domestic pressure, Najib last week ordered two more TPP cost-benefit studies, one focusing on small and medium-sized enterprises and the Malay business community, and the other a comprehensive analysis on the TPP impact on Malaysia's national interests.
The studies could further delay TPP negotiations.
While member TPP countries hope to wrap up negotiations by the end of this year, Malaysia has said it should not be bound by any fixed timeline.
The TPP initiative involves Australia, Brunei, Canada, Chile, Japan, Malaysia, Mexico, New Zealand, Peru, Singapore, the United States and Vietnam, which together account for a third of the global economic output.
---