Maurice signera l'accord zone de libre-échange entre la COMESA, la SADC et l'EAC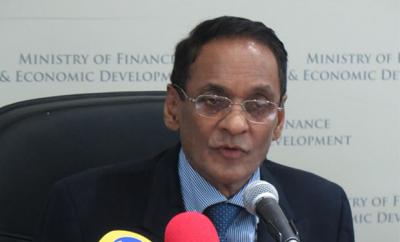 ION | 17 mars 2017
Maurice signera l'accord zone de libre-échange entre la COMESA, la SADC et l'EAC
C'est une zone immense que couvrent que sont la Communauté d'Afrique de l'Est (EAC), le Marché commun de l'Afrique orientale et australe (COMESA) et la Southern African Development Community (SADC). Une zone de libre-échange lie les trois blocs économiques depuis 2015.
Si Maurice a jusqu'ici activement participé aux discussions, le pays signera l'accord portant sur cette zone de libre-échange. C'est ce qu'a indiqué Vishnu Lutchmeenaraidoo, ce 17 mars.
Le ministre des Affaires étrangères et du Commerce extérieur assistait, ce matin, à l'ouverture d'un atelier de travail organisé par le COMESA Business Council et la Mauritius Chamber of Commerce and Industry.
Lutchmeenaraidoo proposera également à la Commission de l'océan Indien d'intégrer cette zone de libre-échange qui comprend plus de 600 millions d'habitants. Le potentiel, insiste le ministre, est « énorme ».
Cette session était axée sur les opportunités d'affaires sur le marché COMESA.
Azim Currimjee, vice-président du COMESA Business Council, rappelle que cette structure regroupe les représentants du secteur privé des 19 pays membres de cette organisation.
---