Medicines Without Frontiers: the TPP – a barrier to access to life saving generic medicines
All the versions of this article: [English] [Español]
Translated by Anoosha Boralessa (February 2016). Not reviewed by bilaterals.org or any other organization or person
Medicines Without Frontiers: the TPP – a barrier to access to life saving generic medicines
Author: La Nación, 4-2-16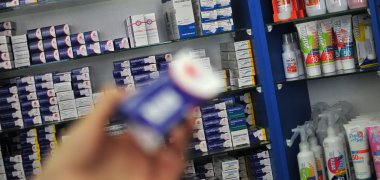 "The battle to prevent this trade agreement from being implemented is far from over", asserts the humanitarian organization, joining the rejection that the treaty Chile signed in New Zealand arouses.
The international medical-humanitarian organization Médecins Sans Frontières (MSF) insisted that the Transpacific Partnership Treaty (the TPP, according to its English acronym) prevents access to generic medicines that save lives.
The agreement was signed in New Zealand this Wednesday by the United States, Chile and ten other countries in the Pacific Basin. Now it must be ratified by the respective parliaments of the subscribing nations.
The countries have a two-year deadline to ratify signing the treaty; but if this is not done, the TPP would enter into force when approved by countries that represent 85% of the total GDP of the 12 signatories.
"The battle to prevent this trade agreement from entering into force is far from over", declared Judit Rius Sanjuan, director and legal adviser of the MSF Access Campaign in the United States.
According to Médecins San Frontières, "the TPP text is the worst trade agreement for access to medicines and will ensure that life-saving treatments are unaffordable for those that need them the most. This is why, it is vital that people petition their governments to fulfil their obligations to protect public health and avoid the abuse that the TPP will set up".
MSF explains that if the TPP is implemented, it will extend pharmaceutical companies' monopolies and will prevent people having access to medicines that save lives by blocking or delaying the availability of generics that lower prices.
Furthermore, the TPP will dismantle safeguards for public health and will require developing countries to change their laws to incorporate abusive protection of intellectual property for pharmaceutical companies, making it more difficult for people – and for organizations such as MSF- to buy medicines at affordable prices.
"Now is the time for the public to ask their governments if they are going to defend the health of their patients and families or the profits of pharmaceutical multinationals", propounded Rius Sanjuan.
The Transpacific Agreement
The countries that signed the Transpacific Partnership are the United States, Australia, Brunei Darussalam, Canada, Chile, Japan, Malaysia, New Zealand, Peru, Singapore and Vietnam. However more countries could sign the TPP in the future.
---