MEPs debate TTIP resolution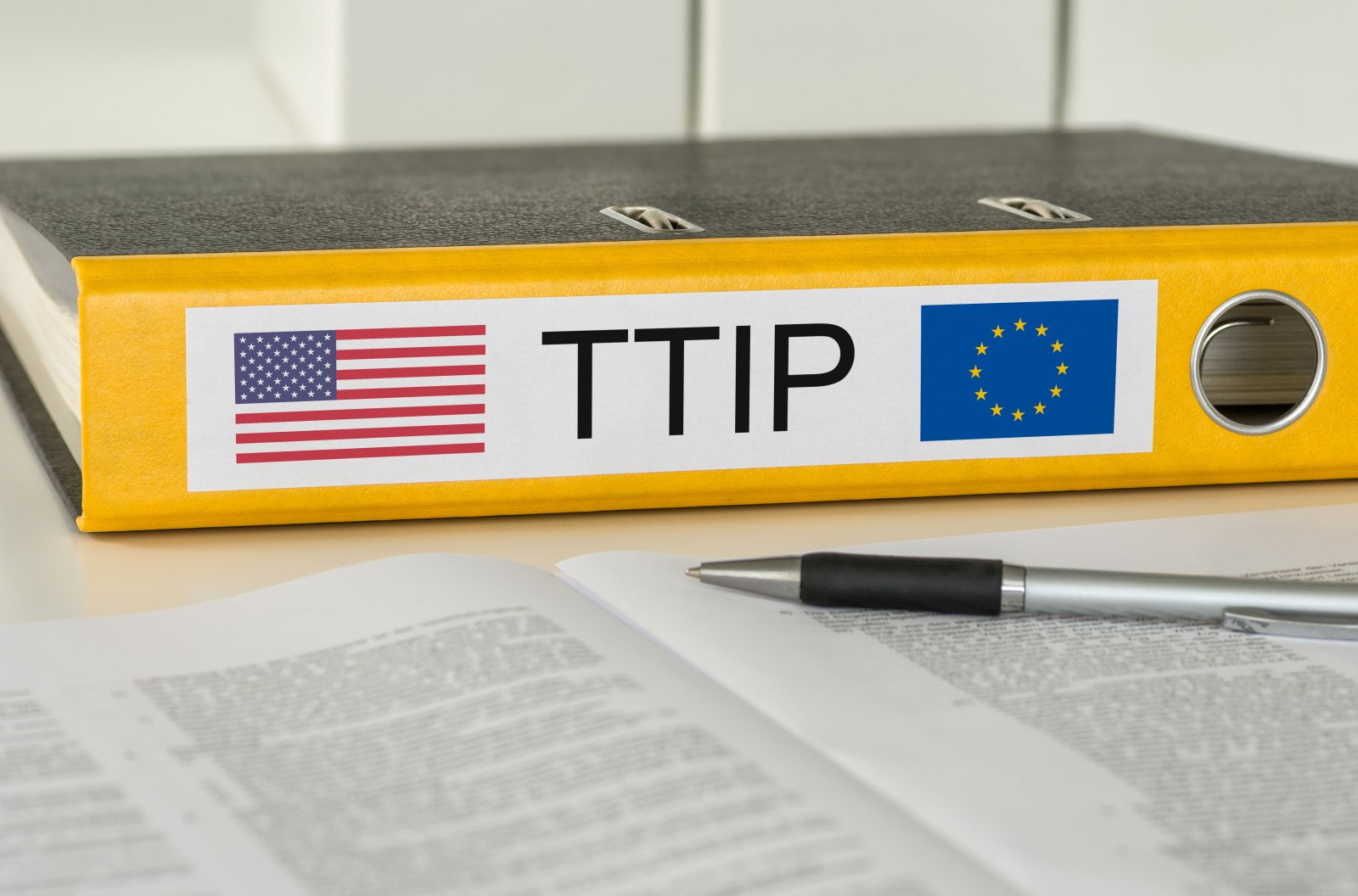 BBC | 14 April 2015
MEPs debate TTIP resolution
The MEP responsible for drafting the European Parliament's position on the EU-US trade pact has pledged to find compromises to overcome political disagreements over the deal, during a meeting on 13 April 2015.
German Socialist Bernd Lange, who chairs the International Trade Committee, has produced an initial resolution on the Transatlantic Trade and Investment Partnership (TTIP) which the rest of the committee will vote on at the end of May.
Although the deal with the US is currently being negotiated by the European Commission, the Parliament will have to sign off on any text before it can come into effect.
The resolution - which should be put to a vote in the whole Parliament in June - will provide MEPs with a chance to state their position on the ongoing negations, which the EU executive has said it wants to conclude before the end of this year.
Fourteen parliamentary committees are offering opinions on the resolution, and a total of 898 amendments to Mr Lange's original draft have been tabled.
Despite the large number of proposed changes to be discussed by the committee, Mr Lange said he would strive to ensure the final text is capable of obtaining a "very solid majority".
He said a high level of support was necessary to state a "clear position" from MEPs to both the Commission and to negotiators in the United States.
As things stand, his opinion is calling for controversial investor-to-state (ISDS) rights - which allow companies to sue national governments in international courts if they feel the terms of the deal have been breached - to be left out of the deal.
Instead, it recommends investors should have to resort to national courts, which it says are the most "appropriate" place for investor disputes to be heard.
However, the Commission has said some form of ISDS clause should be included in the final text to ensure proper protection for investors.
Trade Commissioner Cecilia Malmström told the committee last month that an updated version of ISDS should be included, although she added that it should not lower existing standards of European regulation.
The mechanism has attracted considerable opposition from a number of trade unions and non-governmental organisations, who have claimed the rights would undermine the ability of national governments to regulate.
However, Labour MEP David Martin - who belongs to the same political group as Mr Lange - said he was not opposed to ISDS "per se", as long as the right to regulate was preserved.
The centre-right EPP group and Conservative ECR group are broadly supportive of ISDS clauses being included in the deal.
Mr Lange said the committee will take its final vote on the resolution on 28 May - nearly three weeks later than originally planned - in order to give members time to discuss possible comprises on proposed changes.
---