Mexico President-elect's oil stance complicates Nafta talks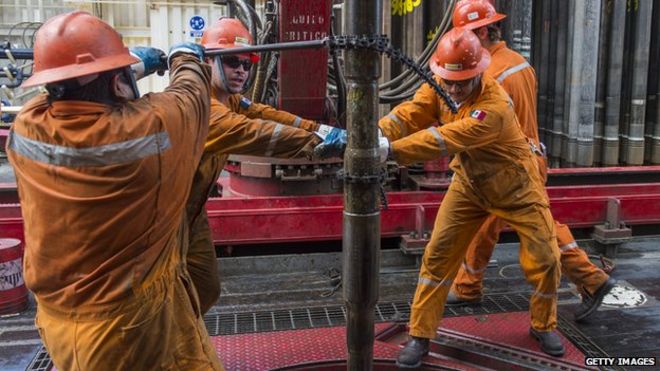 Bloomberg | 21 August 2018
Mexico President-elect's oil stance complicates Nafta talks
By Eric Martin and Amy Stillman
As Mexico pushes to wrap up a Nafta deal with the U.S., negotiators are facing a new challenge, according to three people familiar with talks: managing President-elect Andres Manuel Lopez Obrador's contempt for the nation's 2013 oil-industry opening.
There's a debate within his transition team about how the issue of energy should be handled in the trade deal, according to the people, who asked not to be identified discussing private meetings. On one side, leftist hardliners close to Lopez Obrador want to avoid making any additional commitment to the overhaul via Nafta. They oppose the energy rules negotiated over the past year, which would enshrine Mexico's changes, giving extra protection and assurance to investments.
On the other side are academics and pragmatists close to Lopez Obrador, and the current negotiating team assembled by the administration of President Enrique Pena Nieto. They warn that making new demands of the U.S. on issues that were previously thought to be resolved could scuttle the past year of talks with President Donald Trump's team just as the U.S. and Mexico make progress on cars, agriculture, and look for a breakthrough to finish a full deal.
Representatives for Lopez Obrador's Nafta negotiator, Jesus Seade, and the Mexican Economy Ministry declined to comment. The situation was reported earlier by The Wall Street Journal.
Sovereignty Issues
Some in Lopez Obrador's team also want to remove energy issues from Nafta's investor-state dispute settlement process, known as Chapter 11, according to two other people with knowledge of the talks, who also asked not to be identified. The mechanism allows American and Canadian companies to bring complaints against the Mexican government and have them dealt with by an independent tribunal rather than just in Mexican courts.
Some people close to Lopez Obrador want to eliminate it on grounds that it strips Mexico of sovereignty and ability to make decisions about how to treat companies operating within its territory, according to the people. That mirrors U.S. Trade Representative Robert Lighthizer's concern about the panels eroding the same decision-making power in America. The negotiating teams of both Canada and Mexico would prefer to preserve the dispute settlement mechanism.
Hurdles to Address

Mexico's energy-industry opening changed the constitution to end Petroleos Mexicanos's near eight-decade monopoly on exploration and production. It was controversial because for millions of Mexicans, national pride and sovereignty were intertwined with the issue of ownership of the nation's oil resources, owing to a dramatic nationalist decision in 1938 to expropriate fields from American and British companies. This was particularly true in Lopez Obrador's home state of Tabasco, one of Mexico's biggest oil-producing areas.
Lopez Obrador helped lead resistance to the overhaul, calling the lawmakers who approved it traitors who gave away the nation's resources to foreigners.
To be sure, getting rid of energy protections isn't the position of the Mexican negotiating team, nor is it likely to become so as long as the Pena Nieto administration is in charge. Negotiators led by Economy Minister Ildefonso Guajardo favor keeping the energy rules as already agreed. Lopez Obrador won't take office until Dec. 1 and wouldn't inherit leadership of Nafta negotiations until then, if ever. Seade is consulted on Nafta, but isn't officially part of the negotiating team; Lopez Obrador's pick for energy minister, Rocio Nahle, hasn't been a key player in the process.
Still, even if Pena Nieto signs the Nafta deal, it will be up to a Mexican Senate controlled by Lopez Obrador's allies to pass it, and to Lopez Obrador to implement it. That requires a deal that both can get accept.
The existence of the debate following Lopez Obrador's July 1 election and the discussion of a desire to strip energy from the deal shows the importance that the issue occupies for the incoming government. Mexico last month delayed the award of new contracts under the oil-industry opening until Lopez Obrador's team has an opportunity to review them for signs of corruption.
---