Mexico wants to have strong relations with EAEU - foreign minister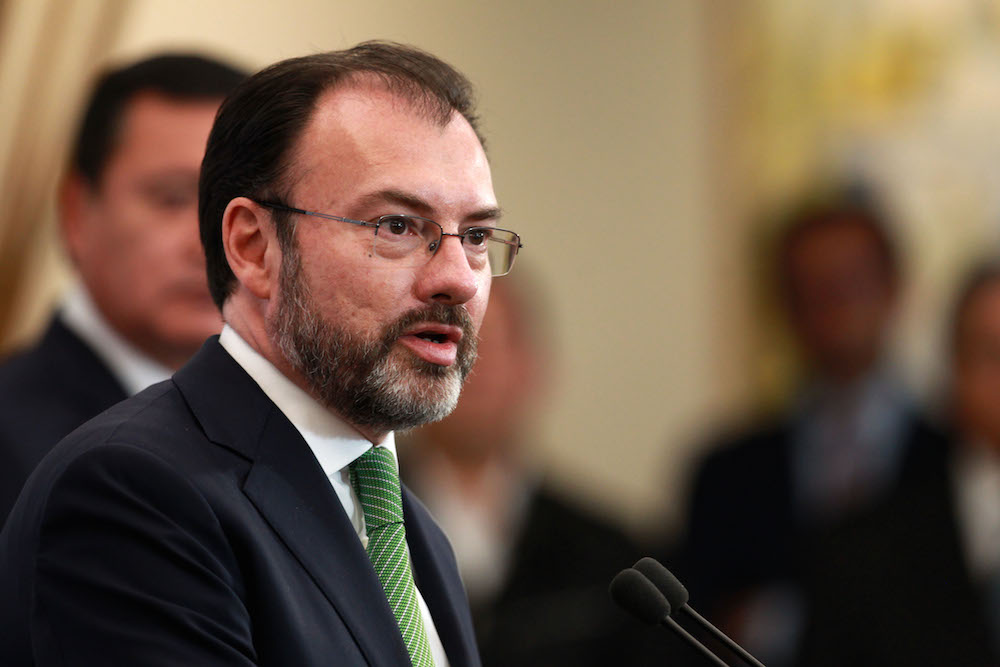 TASS | 18 November 2017
Mexico wants to have strong relations with EAEU - foreign minister
Mexico considers a bilateral agreement with the Eurasian Economic Union (EAEU) or cooperation between EAEU and the Pacific Alliance, which unites also Colombia, Chile and Peru, Mexico's Foreign Minister Luis Videgaray Caso said in an interview with TASS on Saturday.
"Of course, Mexico wants to expand trade relations and to diversify the markets," the diplomat said. As yet, the country has free-trade agreements with 48 countries. "We would like to establish stable relations with EAEU," he said.
According to him, there are two ways to do so - "to enter a bilateral agreement directly with Mexico or to establish relations with the Pacific Alliance's countries."
"Possibly, that bloc could establish cooperation with EAEU," the foreign minister said. "We think this idea is very interesting."
"We have discussed it with the Russian [Foreign] Minister [Sergei Lavrov] and will continue working on this during coming months," he said in conclusion.
---