Mooted free-trade area seen boosting intra-African minerals trade flows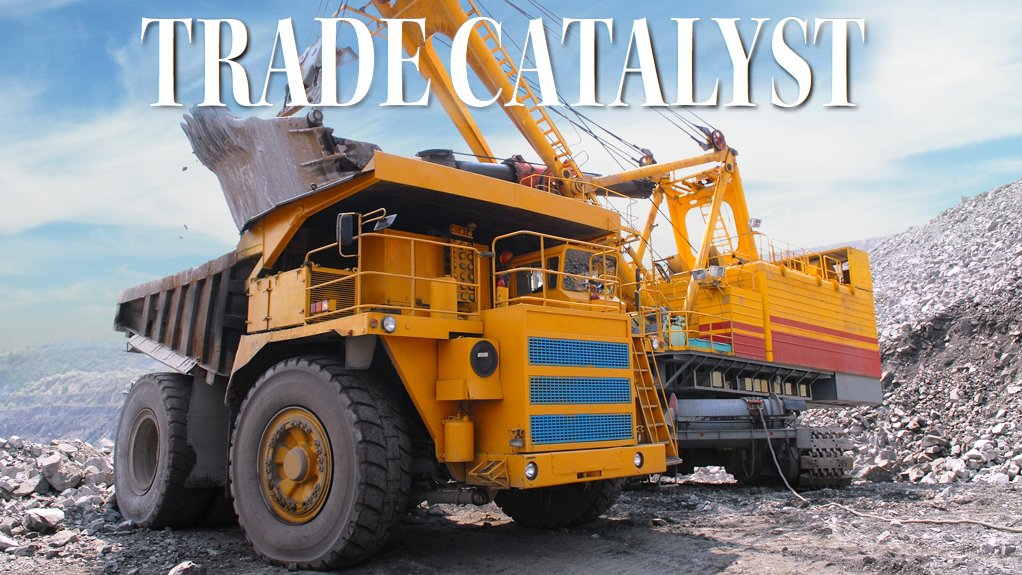 Creamer Media's Mining Weekly, South Africa
Mooted free-trade area seen boosting intra-African minerals trade flows
By Ilan Solomons, Creamer Media Staff Writer
11 September 2015
Formal negotiations are taking place among the 54 member States of the African Union (AU) to create a free-trade zone on the continent by 2017.
The AU Assembly launched the Continental Free Trade Area (CFTA) negotiations during the twenty-fifth Ordinary Summit of Heads of State and Government on June 15, in Johannesburg, South Africa.
To meet the 2017 implementation deadline, members are expected to reduce trade barriers among them by drastically reducing export and import duties and, in some cases, waiving visa requirements.
Kenyan President Uhuru Kenyatta has hailed the launch of the negotiations as a critical step towards reducing poverty and doubling economic development on the continent.
South African Department of Trade and Industry international trade and economic development acting deputy director-general Xolelwa Mlumbi-Peter tells Mining Weekly that the CFTA is a critical initiative aimed at opening up market access opportunities for all sectors of the South African economy, including minerals and petrochemicals.
"It will enable South African products to enter the markets of other countries duty and quota free," she points out.
Mlumbi-Peter says similar production and export structures and the relative dependence on primary commodities on the continent are inhibiting factors in boosting intraregional trade.
Therefore, Africa's trade in mineral and petro- chemicals products is low, even though these products are not, "relatively speaking", subjected to the high tariff barriers, she notes.
Mlumbi-Peter states that the higher intra-trade share among nonfuel exporters in Africa supports the argument that a more diversified production base and beneficiation of minerals and petrochemicals products in Africa could provide impetus for deepening regional trade.
Structural transformation – as discussed in several publications by the United Nations Conference on Trade and Development – accompanied by a fostering of manufacturing development and greater economic diversification, could reinforce developmental gains for Africa, including improved intra-African trade.
Mlumbi-Peter says one of the biggest benefits of the CFTA would be the conducive environment created to develop regional value chains for the mining and petrochemicals sectors. "It will also benefit other associated sectors, such as those of capital equipment and chemicals, if they meet the necessary rules of origin. It will also improve the investment prospects of these sectors, owing to economies of scale associated with a larger market."
However, for these value chains to be feasible, it is important that African governments use the policy space they have to promote beneficiation of natural resources at source, she points out.
Further, Mlumbi-Peter stresses that it is crucial to undertake value-chain mapping that will clearly identify the potential for these value chains, based on the competitive advantages of respective countries.
She highlights that it will also be important for the South African private sector to promote mutually beneficial partnerships with other Africa-based companies, which could include technology and skills transfer, supporting the productive capacities in other countries and creating value chains, when investing in other countries.
This will ensure that the benefits of the CFTA are not confined to a few countries, but contribute to the sustainable development of the African continent through spillover effects, says Mlumbi-Peter.
The CFTA is not limited to trade in goods. It also includes trade in services, which is important for global trade and provides a backbone for industrial development. Cost-effective, state-of-the-art services are, therefore, of the utmost importance when promoting a competitive industrial sector in Africa, she explains.
A manufacturing sector requires functional and efficient trade services, hence, the importance of countries ensuring that regulations encourage a conducive environment for trade and investment while taking issues of public interest into account.
Mlumbi-Peter says "most importantly", the CFTA is expected to improve the movement of goods and services through better customs cooperation among African countries.
"It will also result in the harmonisation of customs documentation and processes, thus enhancing trade facilitation."
She says, according to the World Bank, June 2014 Doing Business study, which measures the time and cost (excluding tariffs) of exporting and importing a standardised cargo of goods by sea, it takes on average about 30.5 days to export goods in sub-Saharan Africa.
Mlumbi-Peter notes that this is significantly higher than the average for Organisation for Economic Cooperation and Development (OECD) countries of about 10.5 days.
The cost to export a container is estimated at $2 200 for sub-Saharan Africa,
compared with about $1 080 for OECD countries. Most of the 34 OECD member countries are high- income economies with a very high human development index and are regarded as developed countries, such as Austria, Canada, the US, the UK and Australia.
Mlumbi-Peter says there is an increasing realisation among African countries that their primary minerals and fuel are not merely sources of income generation, but rather offer a platform from which to enhance greater industrial activity.
"The implementation of the CFTA might require using policy tools to promote the beneficiation of resources in Africa through the development of regional value chains.
"Where cross-border value chains in such beneficiation are built, we might see considerable volumes shifting to intra-Africa flows, rather than Africa third-party flows," she states.
Mining Industry Association of Southern Africa president and Botswana Chamber of Mines CEO Charles Siwawa concurs with Mlumbi-Peter.
He adds that increased mineral resources commodity trading among African countries will reduce transportation costs and thereby increase profit margins for commodity traders and, ultimately, mining companies on the continent.
Siwawa believes that reduced costs might also assist in making mineral resources more affordable for poorer African countries to buy and process.
"Therefore, the CFTA could enable greater mineral beneficiation, as well as infrastructural and manufacturing development throughout the continent."
He says the CFTA will ultimately assist in removing the "thinking-in-silos mentality" that has blighted many African countries' development.
Research and investment advisory firm Frontier Advisory CEO Dr Martyn Davies tells Mining Weekly he believes that the CFTA is a laudable initiative. However, he says South Africa has a bit of a "schizophrenic foreign trade policy" – although the country favours free-trade agreements, very few of these have ever been realised or upheld. Additionally, South Africa's tough visa process is making it increasingly difficult for people to enter the country.
Davies points out that certain African groupings, such as the East African Community, have been very progressive in regional trade.
Conversely, other regional bodies, such as the Southern African Development Community and the Economic Community of West African States have not been as successful in promoting regional trade, he notes.
"A strong argument could be made that intraregional trade should be improved before continentalwide trade is made possible or considered even remotely viable."
Further, Davies highlights that there have been many discussions for several decades in the AU (and the former Organisation of African Unity) about having seamless borders and one-stop trade facilities across the continent.
However, he says many African borders remain highly congested and ill equipped to handle greater trading volumes, owing to inadequate infrastructure, mismanagement and corrupt officials.
Until these issues have been addressed Pan-African trade is likely to remain unachievable, at least in the short to medium term, he comments.
"African governments need to do their utmost to create business-friendly environments in their respective countries . . . They should see how Asian countries, such as China, Japan, Singapore and South Korea . . . have achieved their successes.
"They will certainly discover that capitalism is the oxygen of wealth creation and of successful societies," Davies concludes.
It is our preference that if you wish to share this article with others you should please use the following link:
http://www.miningweekly.com/article/mooted-free-trade-area-seen-boosting-intra-african-minerals-trade-flows-2015-09-11
---