Most CIS countries sign up to free-trade zone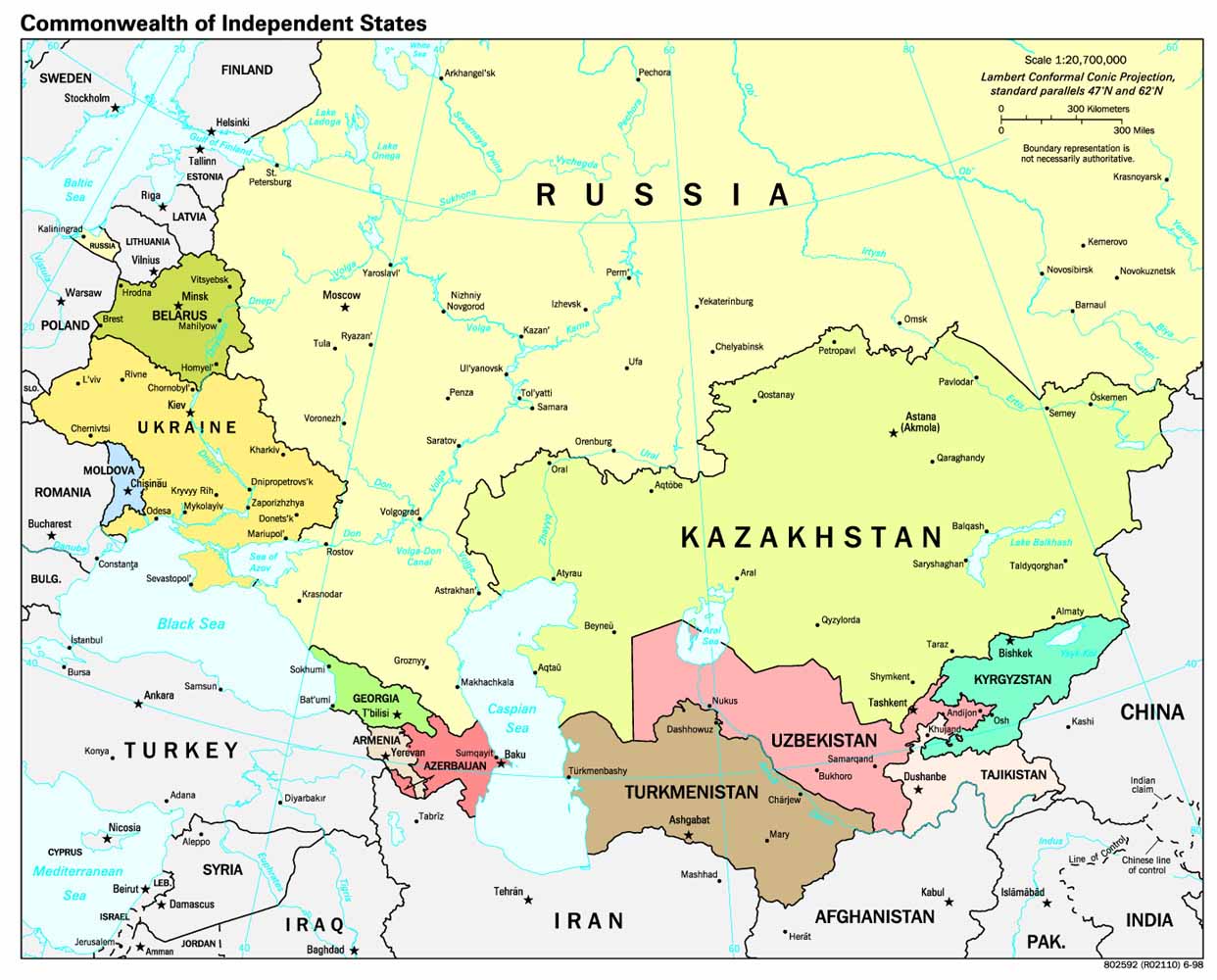 Radio Free Europe / Radio Liberty | October 19, 2011
Most CIS Countries Sign Up To Free-Trade Zone
CIS prime minister talk to the press following their decision on a free-trade zone in St. Petersburg on October 18.
By RFE/RL
Years of fruitless negotiations to create a free-trade zone among the members of the Commonwealth of Independent States (CIS) unexpectedly came to a successful conclusion on October 18, when Russian Prime Minister Vladimir Putin appeared before journalists in St. Petersburg:
"The heads of the delegations have had lengthy discussions today and reached a rather unexpected result," Putin said. "We discussed [a free-trade agreement], made some corrections, and adopted its final text."
Putin was participating in a regular gathering of CIS prime ministers that also included heads of government from Armenia, Belarus, Kazakhstan, Kyrgyzstan, Moldova, Tajikistan, and Ukraine.
Azerbaijan and Uzbekistan are also CIS members, while Turkmenistan has observer status. Those three countries have asked for a few weeks to consider joining the free-trade agreement that the other members signed.
Step Forward
Putin hailed the free-trade decision as a key step forward in the economic development of the region.
"We are opening up our markets to each other, which means that goods will be brought to our markets at lower prices, which will in turn provide better conditions for starting new joint enterprises," Putin said. "All of this, of course, increases the competitiveness of all of our economies."
Russian Prime Minister Vladimir Putin: "The establishment of a free-trade zone in no way contradicts the principles and norms of the WTO."
​​Under the agreement, import and export duties on most categories of goods will be eliminated, although Putin said there will still be unspecified exceptions. The leaders expressed the hope that the agreement will come into force in January.
CIS leaders first signed a protocol on a free-trade zone in 1994, and promises to sign a final agreement have been regular features of CIS summits since the early 2000s. For example, then-Ukrainian President Leonid Kuchma told journalists in May 2003: "I am sure we will sign the agreement in September."
Putin also stressed that the new free-trade arrangement does not conflict with any obligations under the World Trade Organization (WTO), which Moscow hopes to join in the near future.
"The establishment of a free-trade zone in no way contradicts the principles and norms of the WTO," he said. "Moreover, some of the countries that signed today's treaty — namely Kyrgyzstan, Armenia, Ukraine, and Moldova — are already members of the World Trade Organization."
Hinder Further Integration
However, there have been concerns that such arrangements within the CIS could hinder the efforts of countries such as Ukraine and Moldova to further integrate with the European Union. Ukraine is in the final stages of negotiating a Deep and Comprehensive Free Trade Area (DCFTA) and an Association Agreement with the EU, although the status of those agreements is in doubt following the October 11 conviction of former Prime Minister Yulia Timoshenko on abuse-of-office charges that many in the West view as politically motivated.
Putin has made the closer integration of the CIS a major theme in recent weeks since it became clear that he intends to return to the Russian presidency in 2012. In an article published in "Izvestia" on October 4, Putin advocated the formation of a Eurasian Union, which he described as "a powerful, supranational body." He said such a union would be part of a "greater Europe" with shared values of "democracy and market laws" that would facilitate its members' closer integration with the European Union.
In an article in Germany's "Sueddeutsche Zeitung" in 2010, Putin argued for a free-trade zone spanning "from Lisbon to Vladivostok."
written by Robert Coalson, with agency reports
---