Namibia to launch EPA implementation plan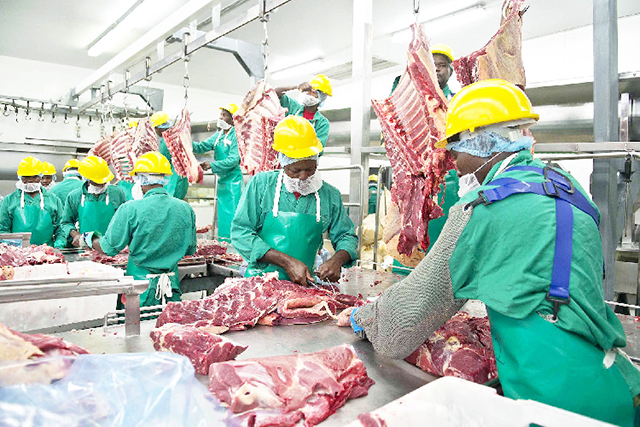 The Namibian | 4 February 2020
Namibia to launch EPA implementation plan
by Charmaine Ngatjiheue
NAMIBIA is committed to implementing the European Union's Economic Partnership Agreement, and to launch the plan this year.
This was revealed by National Assembly speaker Peter Katjavivi, but he did not say when the plan would be launched.
Speaking at a briefing last Friday, Katjavivi reiterated the country's commitment to implementing the Economic Partnership Agreement (EPA), saying parliament is monitoring the implementation.
"It is important that the national parliament monitors and evaluates the implementation of the EPA so as to ensure value addition, growth at home and job creation for the youth. On a lighter note, we would like to see Namibian beef, game meat, and grapes on more shelves in Europe," he said.
The EU signed the EPA on 10 June 2016 with the SADC EPA group comprising Botswana, Lesotho, Mozambique, Namibia, South Africa and Swaziland.
EPAs are schemes to create a free trade area between the European Union and the African, Caribbean and Pacific Group of states. They include trade and development arrangements between the EU and these countries.
The agreements are tailored to suit specific regional circumstances and promote sustainable growth and poverty reduction through trade.
The speaker further commended the Africa-Europe alliance, which aims to deepen economic trade relations between the two continents and create sustainable jobs and growth.
"Namibia is keen to invest in sustainable agriculture, the digital economy as well as green forms of energy," Katjavivi noted.
Speaking at the same platform, EU ambassador to Namibia Sinikka Antila said the meeting between Namibia and EU officials is an illustration of how the EU and Namibia relations are, saying the union is committed to long-term partnerships with Namibia.
"The EU and Namibia partnership is long-term and we would like to cooperate in areas of agriculture, education, climate change and green deals and so much more," she said.
The ambassador further reiterated that the aim is for the union and Namibia to deepen and strengthen collaboration, through looking at more areas of cooperation.
"EU-Africa relations should be strengthened, and we also need to focus more on multilateral agreements and other issues that can bring us closer together. There is a lot of work that needs to be done, but we need to strengthen relations," Antila added.
The EU-Namibia partnership talks come after an EU Council Africa Working Party (COAFR)'s visit to southern Africa (Angola and Namibia specifically), to understand the trade partners and solidify the relationship with the continent.
---