New blow to the EU-Mercosur agreement
All the versions of this article: [English] [Español] [français]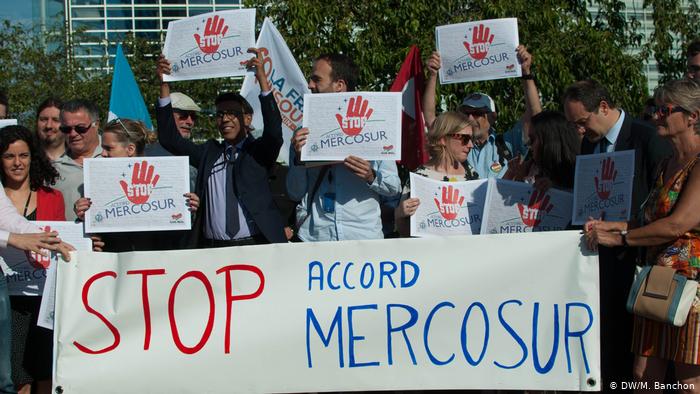 Fresh Plaza | 9 October 2020
New blow to the EU-Mercosur agreement
On October 7, 2020, the plenary session of the European Parliament approved a report on its Common Commercial Policy, which included an amendment in favor of not ratifying the agreement between the EU and Mercosur in its current state.
According to data from the Department of Customs and Special Taxes processed by FEPEX, the fruit and vegetable trade between Spain and Mercosur shows a deficit balance for Spain, which imported 211,771 tons and exported 112,489 tons to the four countries that make up the Mercosur bloc in 2019. Spain exported 108,503 tons to Brazil, 3,100 tons to Argentina, 886 tons to Uruguay, and made no exports to Paraguay.
The value of Spanish fruit and vegetable exports amounted to 102.2 million euro. Exports to Brazil amounted to 99.3 million euro, exports to Argentina totaled 2.1 million euro, and to Uruguay 806,522 euro.
In 2019, Spain imported 211,771 tons of fresh fruits and vegetables from these countries; 134,780 tons from Brazil, 62,016 tons from Argentina, 14,649 tons from Uruguay, and 326 tons to Paraguay. Imports from Brazil stood at 134 million euro, imports from Argentina amounted to 61.6 million euro, while imports from Uruguay totaled 11.8 million euro, and those from Paraguay amounted to 84,908 euro.
---