New Zealand lawmakers approve S Korea FTA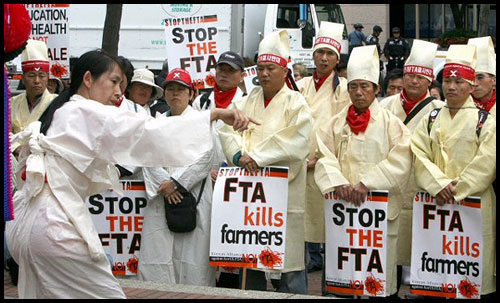 Tax News | 28 September 2015
New Zealand lawmakers approve S Korea FTA
by Mary Swire
New Zealand's Parliament approved the Tariff (Free Trade Agreement between New Zealand and the Republic of Korea) Amendment Bill on September 24, 2015.
"Under this FTA, approximately 98 percent of tariffs on New Zealand's current exports to Korea will be progressively eliminated," New Zealand's Trade Minister Tim Groser said.
"This FTA will play an important role in strengthening the relationship between New Zealand and Korea. It delivers significant benefits across a range of areas including goods, services, and investment by breaking down trade barriers, facilitating the movement of goods and services, and establishing a framework for resolving any trade-related issues in the future."
"Korea is one of our most important trading partners. The lack of a formal FTA with Korea has restricted trade growth and put New Zealand at a distinct disadvantage relative to Korea's current FTA partners," he said. "The passage of this Bill will address that imbalance by leveling the playing field for New Zealand businesses in the Korean market."
"The Government of Korea is in the process of completing its own internal approval processes. We are working with them to ensure early entry-into-force of the agreement," the Minister concluded.
---