Nigeria to lose $1.3trn by 2026 to EPA arrangement – Report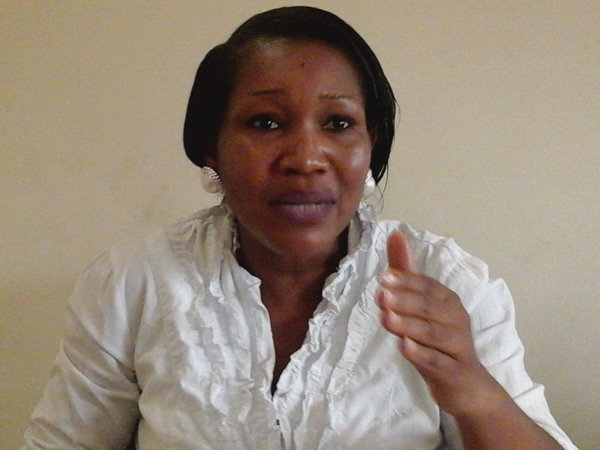 Business Day | Aug 15th, 2016
Nigeria to lose $1.3trn by 2026 to EPA arrangement – Report
By Kehinde Akintola, Abuja
A report authored by Social Action, a social development organisation, indicates that Nigeria stands to loose up to $1.3 trillion in forms of customs duties, taxation and other revenue sources throughout the 10 year implementation period of Economic Partnership Agreement (EPA).
According to the report obtained by BusinessDay, in 2015, Federal Government collected the total sum of N3.74 trillion ($18.9 billion) from tax, out of which N1.6 trillion ($9.5 billion) was collected from non-oil sources as against the N2.2 trillion ($11.2 billion) collected in 2014 (out of which import tax amounted to N118.45 billion) ($601.26 million).
"With Nigeria importing more than 40% of the total EU export to ECOWAS at $11 billion as at 2011, by liberalizing trade with the EU, Nigeria stands to lose N167.09 billion ($1.1 billion) annually, while in 10 years, Nigeria will be losing about N1.6 trillion in tax revenue. In cash terms, it has been estimated that in domesticating the EPA, Nigeria will lose over $1.3 trillion (N208 trillion) in revenue as a result of finished goods coming from Europe," the report noted.
Vivian Bellonwu-Okafor, Head Social Action, Abuja, told BusinessDay while giving the synopsis of the "Briefing paper on the EU-West Africa Economic Partnership Agreement and consequences for Nigeria," to be unveiled on Tuesday, 16th August 2016 in Abuja.
Some of the stakeholders from various sectors of the Nigerian economy including National Assembly members, Manufacturers Association of Nigeria (MAN), Nigeria Labour Congress (NLC) and National Association of Nigerian Traders (NANTS).
Bellonwu-Okafor who expressed concern over the policy, however warned President Muhammadu Buhari's administration of the impeding danger of assenting to the pact, as it poses greater threat to local and infant industries.
She also expressed concern over the imminent job losses and negative impact on the country's proposed National Industrialization Revolution Plan (NIRP) as well as the danger of undermining Africa's integration.
Going by the provision of Article 10 and 35(1) of the EPA that goods originating from the EU exported to West Africa countries shall be free of customs duties and restricts parties to the agreement from subjecting imports from any of the parties to any form of internal taxation or charges except transport charges that are based exclusively on the economic operation of the means of transport.
"In 2007, it was estimated that the value of Nigeria's export (manufactured product) to the EU accounts for only 5.5% of the total export, when compared with petroleum products which was 41.8%. The total of manufactured products exported in 2007 stood at just 585 Euros ($770.70 million), while petroleum products exported valued at 4.457 billion Euros ($5,881.84 billion). As at the first quarter of 2013, Nigeria's manufactured products exported has witnessed a remarkable increase of 70% from the 2007 exports. In order words, industrial and manufactured sector generated a total of $1.136.35 billion on export. The contribution of the manufacturing sector to the overall non-oil export to the EU stood at 28.4%," the report stated.
Quoting a report from the Head, Division of International Economic Relations, Research Department of the Nigerian Institute of International Affairs (NIIA), "the revenue loss would trickle down to an average of $341 million by year 2020," adding that
On the justification for declination to enter into the pact, the report stated that "the weak condition of the Nigerian economy which is characterized by overdependence on crude oil exports forecloses any real and/or potential benefits from an EU/ECOWAS EPA."
The EPA also punctured Nigeria's potency to key into the agreement considering inconsistency and poorly conceived government policies, as well as loss of potentials as lead exporter of some agricultural products such as cocoa, groundnut (peanut), rubber and palm oil in the 1970s.
Bellonwu-Okafor further observed that "the inherent danger is that Nigeria's manufacturing sector may suffer as much as 30 to 35 percent disadvantage on cost over its competitors in Africa and Asia.
"Following years of secretive negotiations led by the European Union (E.U), the EPA text was finalized in 2014 with a promise of benefits for developing West African countries like Nigeria including creating better access to E.U markets and greater integration into the global economy.
"However, with negative reactions from Nigerian Manufacturers, civil society actors and trade experts citing the potent dangers to local and infant industries and the unbalanced benefits to European producers over local industries, the former President, Goodluck Jonathan refused to endorse the EPA. During the 49th Ordinary Session of the ECOWAS, in Dakar, Senegal, in June 2016, the government of Muhammadu Buhari delayed endorsing the EPA, opting instead to continue consultations with the Nigeria citizens," she noted
---