No progress on FTA with Turkey, Senate panel informed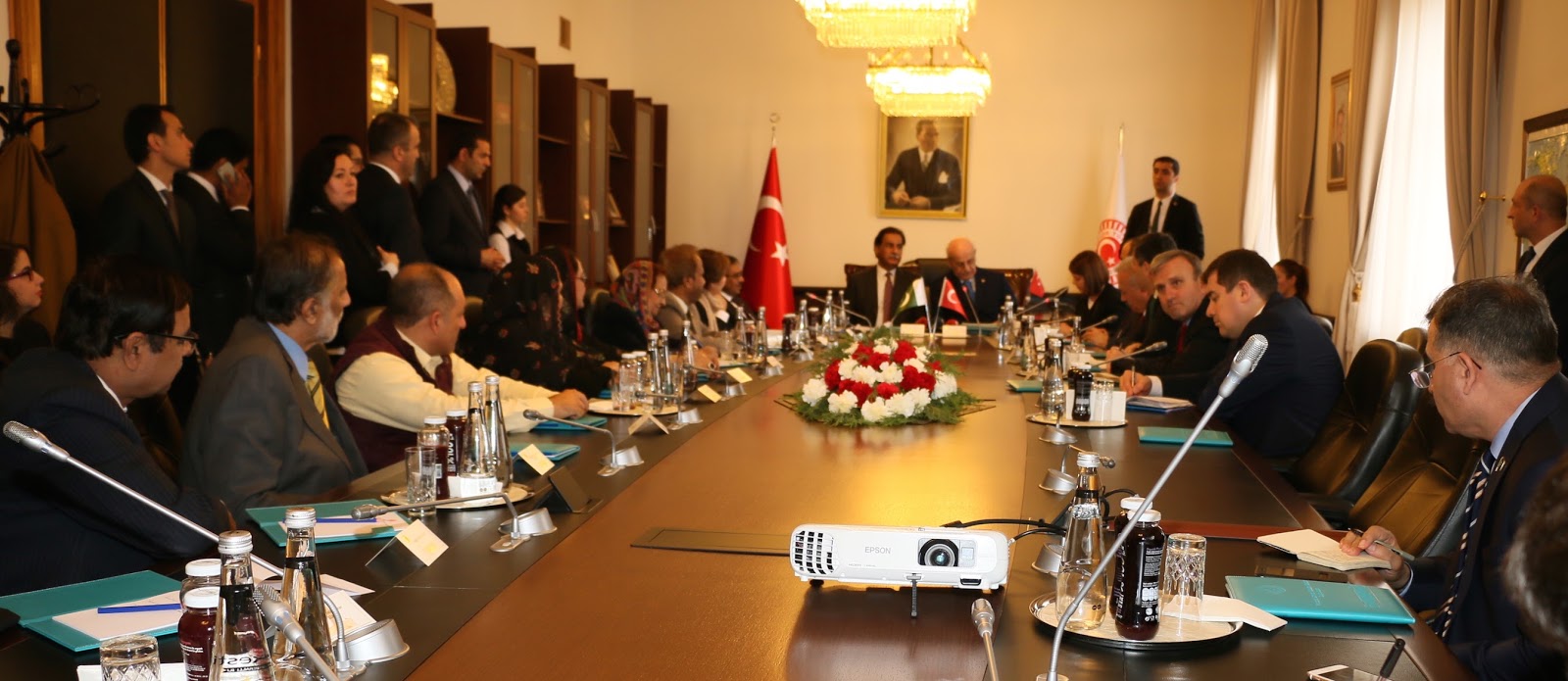 The Nation | 17 January 2018
No progress on FTA with Turkey, Senate panel informed
By Arsalan Altaf
Despite several rounds of talks and negotiations spanning over a decade, progress has yet to be made on reaching a free trade agreement (FTA) with Turkey, said a top official of the Ministry of Commerce.
There is no progress to report on the proposed FTA with Turkey, Commerce Secretary Younus Dagha told the Senate Standing Committee on Commerce.
Pakistan and Turkey have been engaged in FTA talks since 2004. There was a renewed push to complete the negotiations a few years ago when the Turkish prime minister visited Pakistan. However, the commerce secretary said that there was still no progress.
Both countries have so far held seven rounds of talks but negotiations have remained inconclusive.
While sharing details about negotiations on the second round of FTA with China – the country's single largest trading partner – Dagha said that discussions were still under way. He hoped that headway would be made in the talks, scheduled for next month.
"After our trade deficit with China increased, we sought the same preferences it has given to its trading partners," said the secretary.
China's decision to give preferential treatment to Asia-Pacific countries has eroded the competitive and preferential advantage Beijing had committed to Pakistan.
Goods that were subjected to 3% custom duty on import from Pakistan can be imported from the Pacific neighbours at zero duty.
The secretary said that FTA with Iran had almost been agreed but said that banking issues were hurdles in trade with Tehran.
The meeting was also informed that the two countries' plant protection departments had finalised a mutual recognition agreement (MRA) to facilitate Pak-Iran trade in fruits, vegetables and grain. A visit of Iranian officials to hot water treatment plant of mangoes in Pakistan is also being arranged to enhance mango export to Iran.
The officials said that Pakistan had also requested Iran to lift ban on its kinnows.
On Afghanistan, the commerce ministry officials said the government of Pakistan proposed a preferential trade agreement and the ministry also shared a draft but no willingness was shown by the Afghan government.
To the committee's recommendation that a trade agreement be signed with Malaysia for export of rice from Pakistan in return for import of palm oil, the ministry said that an FTA had been operational between the two countries since 2008. While palm oil is among 6,083 tariff lines Pakistan has offered tariff reduction on, Malaysia has put Pakistani rice among 'no concession' products.
Overall, Malaysia offers concession to Pakistan on 10,593 tariff lines, out of which 74% enjoy zero duty.
---