No TPP delay for Waitangi - Crown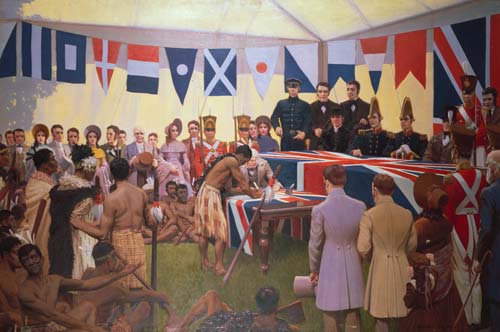 Radio NZ | 17 July 2015
No TPP delay for Waitangi - Crown
Andrew McRae, Te Manu Korihi - andrew.mcrae@radionz.co.nz
The Crown will not delay any commitment to sign the Trans Pacific Partnership agreement until the Waitangi Tribunal can decide on whether to hear an inquiry into the agreement.
A group of Māori is taking a claim to the tribunal challenging New Zealand's involvement in the agreement.
The Crown was asked not to take any steps that would undermine the claim before it could be heard by the tribunal, but it declined, without giving any reasons.
One of the lawyers for the claimants, Kathy Ertell, said they wanted an assurance because there was no information on the timing of the completion of the TPP.
"I have been surprised by the Crown's response because they are basically trying to ignore and undermine the rights of the claimants to have this hearing."
She said countries including New Zealand were meeting in Hawaii later this month and that did not give the tribunal time to hold a hearing and produce a report if the agreement was to be finalised then.
The tribunal is holding a meeting on Thursday to hear further submissions on why the claim should be heard urgently and the timetable if a hearing is granted.
The claimants had wanted that brought forward to Monday, but the Crown declined.
Ms Ertell said the claimants were ready.
"If the tribunal granted urgency we are ready to go within 48 hours.' she said.
---