Ongoing review of FTA to increase trade volume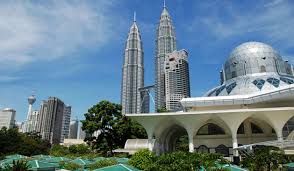 Daily Express - 24 April 2019
Ongoing review of FTA to increase trade volume
By Bernama
Bilateral trade between Turkey and Malaysia can be increased through expanding the scope of the Free Trade Agreement (FTA), including investment, services and e-commerce, which is currently under the review of the two governments.
Turkey's Ambassador to Malaysia, Dr Merve Safa Kavakci, said the ongoing review and negotiations on the expansion of the FTA - which was finalised in 2015 - would boost trade volumes between the two nations.
The FTA - Turkey's first with an ASEAN country and second in the Asia-Pacific region after South Korea - has doubled Turkey-Malaysia's trade volume to US$3.14 billion in 2017.
"In light of the policy of the new government, we believe that the review of FTA will help increase our trade volume greatly and redress the existing trade imbalance between the two countries.
"In addition, we see great potential for trade cooperation between Turkey and Malaysia in defence industry, pharmaceutical sector, high-tech products as well as food and beverage industry. We hope to intensify our cooperation in these fields as well," she said, adding that Turkey's national participation in the Defence Services Asia Exhibition and Conference (DSA) and the Langkawi International Maritime and Aerospace Exhibition (Lima) defence fairs are a reflection of strong intent.
Kavakci said this to Bernama International News Service in a written reply on several bilateral matters in conjunction with the one-year reign of the new Malaysian government under the Pakatan Harapan (PH) coalition.
The coalition made history when it became the government of the day after winning the 14th General Election (GE14) on May 9, last year.
In the framework of Turkey-Malaysia strategic partnership, she said Turkey would also like to make active use of all bilateral mechanisms with Malaysia, and one important aspect is the establishment of Parliamentary Friendship Groups.
"The Turkish side is already appointed. We are looking forward to the establishment of a counterpart to be formed in the Malaysian parliament," she said
On the cultural front, she pointed out that Turkey would like to further enhance cooperation and people-to-people contacts to increase mutual exchanges in culture, arts and tourism through joint programmes.
"We are pleased to notice that the number of Malaysian tourists to Turkey has increased steadily in the last few years. We would like to revitalise the sister city relationships established between Ankara-Kuala Lumpur and İstanbul-Johor Bahru and work on concrete projects soon," she said.
She further said that Malaysia, as an important member of Asean, as well as a stakeholder of ongoing strategic trade arrangements in the region such as the Comprehensive and Progressive Agreement for Trans-Pacific Partnership (CPTPP) and the Regional Comprehensive Economic Partnership (RCEP), has become a regional player and a rising global actor, and the country is also a gateway to Asia Pacific and a key partner in international politics.
"That is another reason why we attribute utmost importance to our strategic relations with Malaysia," she said, adding that Turkey and Malaysia are like-minded countries with similar perspectives on many global issues to act on common concerns at the United Nations, Organisation of Islamic Cooperation (OIC) and the D-8 Organisation for Economic Cooperation.
Kavakci said Ankara pursues a foreign policy that takes initiative and "in the words of our President, reflects the enterprising spirit and humanitarian values of our nation".
She explained that Turkey aims to achieve peace, prosperity and stability in the region and beyond with its "enterprising and humanitarian" foreign policy.
"In this regard, we highly appreciate the Malaysian Government's strong foreign policy emphasis to further promote and protect human rights and fundamental freedoms. Despite some challenges, we observe that humanitarian concerns remain a central part of the government's working agenda. While responding to humanitarian crises worldwide, our foreign policies resonate with each other significantly," she said.
On issues of mutual interest in the international sphere, Kavakci also highlighted the announcement by the PH government that the new government will maintain the foreign policy tenets of Malaysia and gradually shape its priorities.
"We observe that the new Malaysian government believes in cooperation based on mutual respect, for mutual gain. In this regard, we are confident that we will further enhance our cooperation with Malaysia on a win-win basis," she said.
She further pointed out that in this new era, Turkey and Malaysia will continue to enjoy each other's support on international platforms and that the Palestine issue, the Rohingya humanitarian crisis, rising Islamophobia as well as cooperation under OIC and D-8 are some of the main areas of common interest for both countries.
---