Pak-Turk FTA issue to be resolved soon: Envoy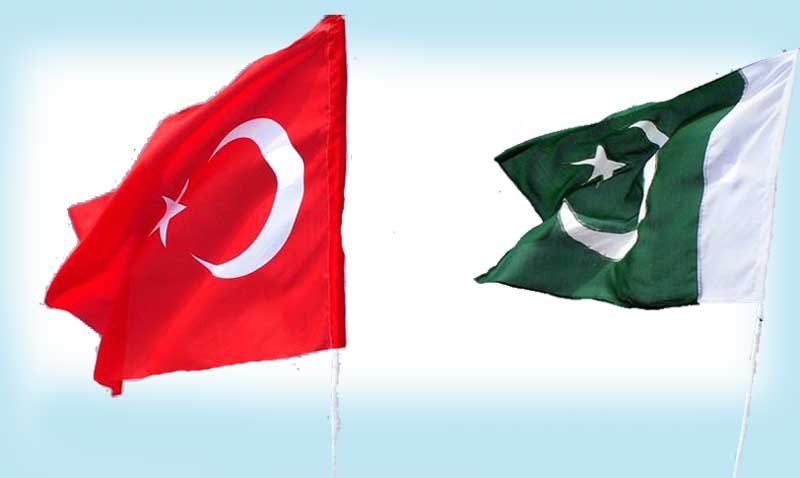 The Nation | 2 April 2018
Pak-Turk FTA issue to be resolved soon: Envoy
Wah Cantt: Turkish Ambassador to Pakistan Mustafa Yurdakul has said that issue of Free Trade Agreement (FTA) and grant of GSP+ status to Pakistan between the two countries would be resolved soon, adding that such matters were not resolved in days and Ankara was optimistic that the issue would be resolved amicably in near future.
He was talking to journalists here at Zaildar House of Syed Zaheer Hussain Shah and Syed Ahsan Shah after visiting Taxila Museum and Buddhist remains at Taxila on Sunday.
He said that Pakistani business community had not fully explored the vibrant market of Turkey and there was strong need that Pakistan business community should explore the potential.
The envoy said that business community of both countries should play their role to enhance bilateral trade, which was about $610m in 2016.
He said that the present strong Turkish involvement in socio-economic development of Pakistan especially in energy sector was a clear manifestation of the desire of the leadership on both sides to transform this strong political and cultural relationship into a robust economic partnership.
He claimed that that Turkish cooperation in on Pakistan's economic sector were emerging fast.
Metro buses; solid waste management; construction of motorways; Arcelik's $258million worth acquisition of Dawlance; Zorlu's undertaking of 300MW of solar power generation at the Quaid-e-Azam Solar Energy Park; and Hayat Kimya's plans to invest $50m for setting up a baby diaper manufacturing facility are some of the examples of Turkish participation and investment in Pakistan.
The envoy claimed that around 15,000 companies of Askon were ready to support Pakistani companies and institutions. He lauded rich archeological treasure of Pakistan and better preservation and restoration of Buddhist sites like Sirkap and showcasing them through a better Museum.
---