Pakistan, EFTA states agree to explore trade opportunities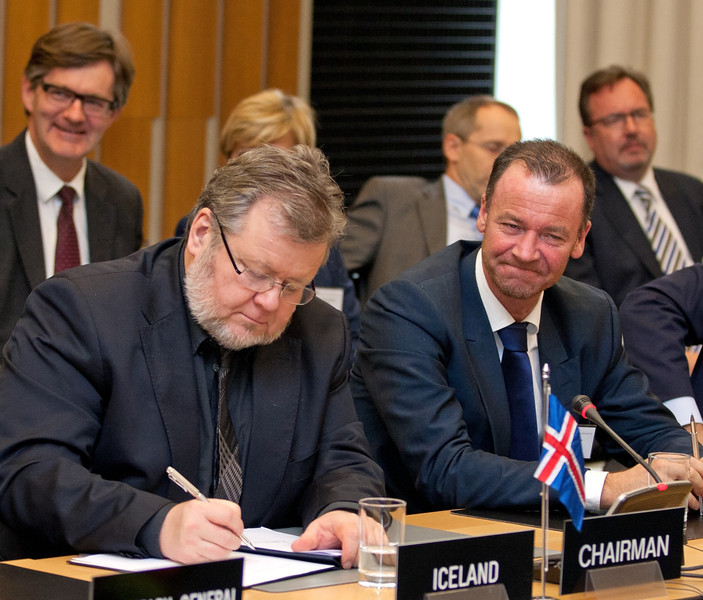 The Nation | 24 October 2017
Pakistan, EFTA states agree to explore trade opportunities
Pakistan and European Free Trade Association (EFTA) states have agreed to explore future bilateral trade and investment opportunities . The first meeting of the Joint Committee of Pakistan and EFTA member states was held in Geneva on Monday.
The talks were held in a positive and constructive environment. Both sides highlighted economic developments in their countries and discussed the status of bilateral trade and investment, said an official handout released by the Ministry of Commerce. Special note was made of suggestions to increase bilateral trade and investment between the two parties. EFTA is free trade association of four member states comprising Iceland, Liechtenstein, Norway and Switzerland. Bilateral trade and investment between the two sides hold enormous potential and the existing figures of $588 million bilateral trade do not reflect this potential.
Commerce Secretary Younus Dagha led the Pakistani side and showcased Pakistan 's open and friendly investment policies, with the recent rise in inward investment in the country. He made a detailed presentation on trade and investment opportunities in Pakistan highlighting the improvements in the law and order situation, and rapid gains in the areas of energy, telecommunications connectivity and other infrastructure as a result of effective actions undertaken by the government.
He said that the developments under CPEC were a particular milestone which was proving beneficial for not only the region but also for European investors in Pakistan . "By entering into joint ventures with Pakistani businessmen, EFTA businesses could establish their footprint in the region and benefit from Pakistan's increasing connectivity in the region of South and Central Asia", he added.
Both sides also agreed to hold meetings of Pakistan-EFTA member states more frequently to facilitate trade , businesses and investment and explore further avenues of mutual cooperation. Both sides also agreed to enhance cooperation in the areas of encouraging joint ventures and export promotion. Both sides also agreed to discuss possibility of a preferential trade agreement between Pakistan and EFTA . Pakistan would submit a proposal on a possible scoping exercise for consideration of EFTA members.
---