Pakistan to focus on 'non-traditional' trade markets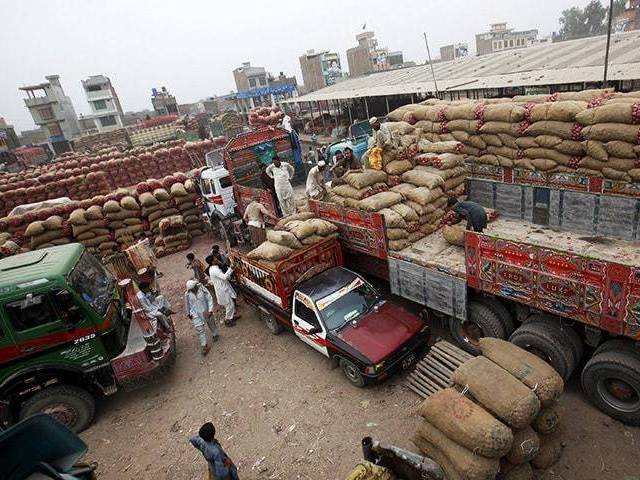 The Express Tribune | 10 November 2016
Pakistan to focus on 'non-traditional' trade markets
ISLAMABAD: Pakistan is going to access non-traditional trade markets of the world and liberalise its trade environment, which will ensure sustained economic growth, said Commerce Minister Khurram Dastgir.
He said this while chairing a briefing on the status of the Free Trade Agreement (FTA) negotiations under way with Thailand, stated a press release.
The fifth round of negotiations will be held from November 15-18, 2016 in Bangkok, Thailand. The trade volume between Pakistan and Thailand stood at $952 million at the end of 2015-16. Pakistan's exports constituted a component of $107 million while imports amounted to $845 million.
The exportable items to Thailand are fish and fish preparations, cotton fabrics for women, paper and paper board, raw cotton, cotton yarn, leather, medical and pharmaceutical products, material of animal origin, medical and surgical instruments, chemical element and compounds.
Speaking to the negotiating team, Dastgir was of the view that while negotiating FTA with Thailand Pakistan is also looking to access a huge untapped market in the East Asian Region.
From the same region, the minister added, Pakistan had already concluded successful FTAs with Malaysia and Indonesia.
He also directed the negotiating team to remove concerns of the local industry and to team up with the Federal Board of Revenue to take a joint position during the next round of the FTA negotiations.
Earlier, Taimur Tajammal, Joint Secretary (FT-1) and also the chief negotiator on the FTA, briefed the meeting on the state of negotiations with Thailand.
He said that Pakistan-Thailand Trade Negotiating Committees (PATHTNC) have held four rounds of negotiations since September 2015.
"The committees have discussed matters related to trade in goods, rules of origin, technical barriers to trade, trade remedies, customs procedures, legal and institutional issues and trade facilitation during the first phase of the deliberations," he added.
The second phase of discussion would include discussions on Investment, Intellectual Property Rights, Trade in Services and Competition related matters, he added.
Earlier, Cyprus High Commissioner to Pakistan Dr Andreas P Kouzoupis called on Dastgir and discussed matters related to bilateral interest in the areas of trade and investment.
---