Peru, Australia to sign declaration of intent on bilateral FTA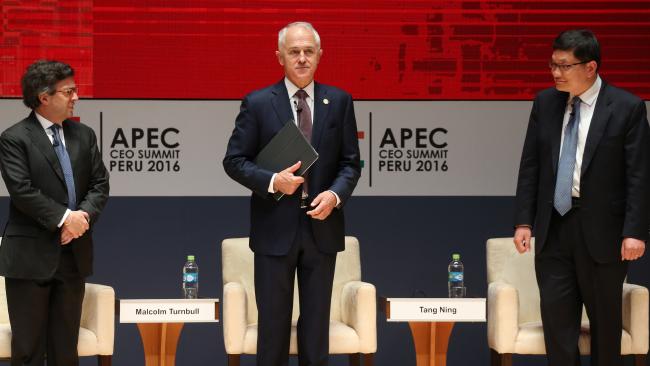 Andina | 7 November 2017
Peru, Australia to sign declaration of intent on bilateral FTA
Peruvian President Pedro Pablo Kuczynski and Australia's Prime Minister Malcolm Turnbull will sign a Declaration of Intent so that both economies embark on a Free Trade Agreement.
The signing will take place on Thursday within the framework of the 25th Asia-Pacific Economic Cooperation (APEC) Economic Leaders' Meeting in Da Nang, Viet Nam.
Peruvian and Australian governments have met in recent months to discuss and negotiate an FTA to further strengthen trade ties and increase export levels.
Australia is one of the most prosperous and stable countries in the globe. Its economy has grown consistently for 25 years, and its GDP per capita was around US$50,000 in 2016.
This figure is only surpassed by the United States, while in Europe overtakes great powers like Germany, the United Kingdom, France and Italy.
Both Australian and Peruvian exports have a pretty similar structure. Mineral and farming product exports play a critical role in their economies. Top goods shipped by Australia include iron (21%), coal (14.9%) and wheat (2%).
It must be noted Peru-Australia bilateral trade grew significantly last year (56%) underpinned by greater zinc sales.
Plus, bilateral trade has continued to rise during the first half of the year (1.6%), with trade balance in favor of the South American nation (US$52 million).
---