Peru plans to close FTA negotiations with Japan by end of April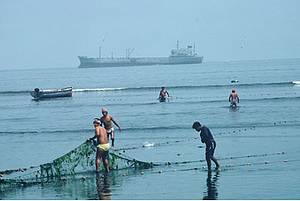 Andina | 8 April 2010
New round takes place April 26-28
Peru plans to close FTA negotiations with Japan by end of April
Lima, Apr. 08 (ANDINA).- Peru is planning to close FTA negotiations with Japan by the end of this month as a new round takes place in Tokio, April 26-28, reported today Peru's Ministry of Foreign Trade and Tourism (Mincetur).
"Japan insists on having more Peruvian fishing and agricultural products excluded from the agreement, but we insist on having less items out of the agreement," said the minister of Foreign Trade and Tourism, Martín Pérez.
The goal is that Japan excludes less than 1,000 items of the Peruvian products as part of the bilateral negotiations.
Perez said both governments are interested to close negotiations in the next round, and that's why both negotiating teams are working hard.
"Despite dates are very close, we expect to finish negotiations with Japan in this round", he stated.
Perez said the recent visit to Peru of Japanese viceminister of Foreign Affairs, Shuji Kira, proves Japan's willingness to close FTA negotiations and strengthen ties with the Andean country.
---