PH climate change official tells APEC: No trade without addressing disaster risk issues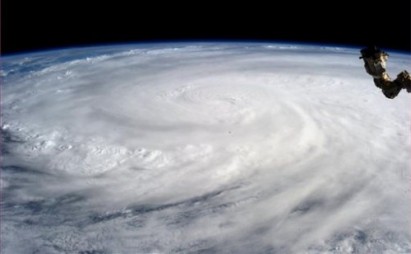 InterAksyon.com @ 23 Sep 2015
PH climate change official tells APEC: No trade without addressing disaster risk issues
By: Philippines News Agency
ILOILO CITY — There can be no trade agreement without addressing disaster risk and climate change issues in the Asia-Pacific region, Commissioner Emmanuel de Guzman of the Climate Change Commission said Tuesday on behalf of Senator Loren Legarda.
"If you (APEC economies) are not prepared to address (disaster risk issues), then there is no trade to speak of," he said, reading Senator Legarda's speech during the opening session of the 9th Senior Disaster Management Officials' Forum (SDFOM) of the Asia-Pacific Economic Cooperation (APEC).
Legarda, a United Nations champion for disaster risk reduction and climate change adaptation, was unable to attend the forum.
As the forum called on governments to come up with an APEC framework for disaster risk reduction, de Guzman said APEC economies must also ask themselves "if we have done enough to ensure that our economies (are) addressing the effects of climate change."
"If there are free trade agreements, free trade facilitations, why can't there be more agreements on disaster resilience?" he added.
According to Defense Secretary Voltaire Gazmin, also the chairman of the National Disaster Risk Reduction and Management Council (NDRRMC), APEC economies have been losing $100 billion every year for the past decade because of disasters.
Although agreements within the APEC brought "a number of benefits" in trade and investment and in promoting ease of doing business in the region, the 21 economies need to support one another through strengthened cooperative research, technology transfer, capacity building, and knowledge sharing in mitigating the effects of disasters and climate change, de Guzman said.
"Disasters know no boundaries and borders as we make our respective economies resilient and sustainable," he added.
In her speech, Legarda challenged the leaders to be "champions of the change for the future that we want."
"The people in this room have the power to interest our leaders toward a brighter future. Let us all become victors instead of victims. The path that we will take today will determine the faith of the next generation, starting with our very own children. Let us not fail them," she said.
The 9th APEC SDFOM aims to urge APEC leaders to integrate into their national agenda the organization's disaster risk reduction framework in the hope of building more resilient and inclusive economies in the region.
---