Philippine-Japan agreement to undergo formal negotiations in Dec.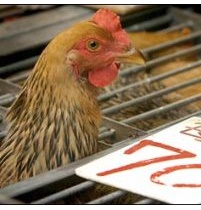 BusinessWorld | November 24, 2011
Philippine-Japan agreement to undergo formal negotiations in Dec.
CEBU CITY — A work standard for Filipino nurses and caregivers in Japan and the raising of tariff quotas for chicken and other agricultural items will be among the issues that the Philippines will raise when it reviews its bilateral agreement with Japan next month.
Trade Assistant Secretary Ramon Vicente T. Kabigting said subcommittees have started to meet in preparation for the formal negotiations in December. He estimated that implementation of new concessions would start a year and a half after the negotiations.
Up for discussion would be the tasks given to Filipino health workers in hospitals in Japan, the free time they are given for study, as well as the state of their accommodations.
"The deal may not really be the trouble but the way certain hospitals in Japan are implementing it. But it's good to have a good and decent minimum standard of the work required of these people," Mr. Kabigting said in a press conference yesterday on the sidelines of the Philippine-Japan Economic Partnership Agreeement (JPEPA) consultation here.
While the nurses did not make a big deal out of being asked to wipe air-conditioning units of patients and similar tasks, Mr. Kabigting said it would be better to have these things clarified. The Philippines has sent a total of 569 health care workers, 206 of whom are nurses, in three batches to Japan, and is about to send a fourth batch, said Department of Labor and Employment (DoLE) director Felixberta Romero.
Meanwhile, the Trade department is also studying the raising of tariff quotas on some items such as chicken as Mr. Kabigting noted that Japan is still aggressively protecting its agriculture sector.
"We're asking if we can export more, and if we can, we can ask for the quota to be increased," he said.
In initial talks last month in Tokyo, he said Japan asked for renegotiation on tariffs on cars with an engine power of three liters or less.
"We can't escape renegotiation because that's provided in the agreement. But we have not conceded an end date and that is when the tariff reaches its final resting place," Mr. Kabigting said.
A civil society representative said it is crucial that the Philippines doesn't give in to Japan's request for more liberal terms in the automotive sector.
"We have a stable automotive company in Laguna with 55,000 workers that would be affected. The automotive industry also has multiplier effects that benefit a hundred thousand or more people," said Antonio Salvador, legal consultant of the Initiative for Dialogue and Empowerment Through Alternative Legal Services (IDEALS).
He added that many developing became developed countries by protecting their automotive industry. Japan being one of them.
Mr. Kabigting said they also plan to tell Japan that if they intend to sell cars directly in the Philippines, among those affected will be Japanese car manufacturing firms.
Philippine Chamber of Commerce and Industry (PCCI) executive director Ryan Patrick Evangelista said the business sector does not have any particular objection to the general terms of the agreement but sees three areas in its implementation that could do with some improvements.
These include labor protection, referring in particular to Filipino nurses in Japan, benefits to foreign direct investments and job creation in the Philippines, and the country's business processes in relation to the agreement.
He cited the quota system imposed by the Japanese government on Filipino workers bound for Japan, identification of sectors benefitting from the agrement, and the cumbersome processes required of those doing business in the Philippines as among the issues that should be looked into in the review.
A PCCI analysis of the agreement showed three of four export sectors that include automotive, garments, electronics, and furniture as benefitting from the agreement, said Mr. Evangelista. He also cited the need to simplify the procedures required of business in taking advantage of tariff concessions not just in JPEPA but in other free trade agreements (FTAs) of the Philippines with other countries.
Mr. Evangelista said that talks with small and medium businesses revealed problems with the process involved in taking advantage of tariff concessions for both exports and imports.
"The question is if it will affect the bottom line so much that it is worth the hassle of going through another certification process and dealing with the Bureau of Customs and other agencies," he said.
Mr. Kabigting said in initial consultations held by DTI in several areas of the country, the tedious process required to take advantage of the tariff concession, especially at the Bureau of Customs, was a common complaint.
Japan remains the country's number one trading partner, with trade value of US$14.5 billion accounting for 13.73% of the Philippines' total trade. This further increased to 20.83% as of August this year. JPEPA, the country's first bilateral agreement, took effect in December 2008.
— Marlen D. Limpag
---