PM Modi 'persuasion' leads Sri Lanka to rethink CEPA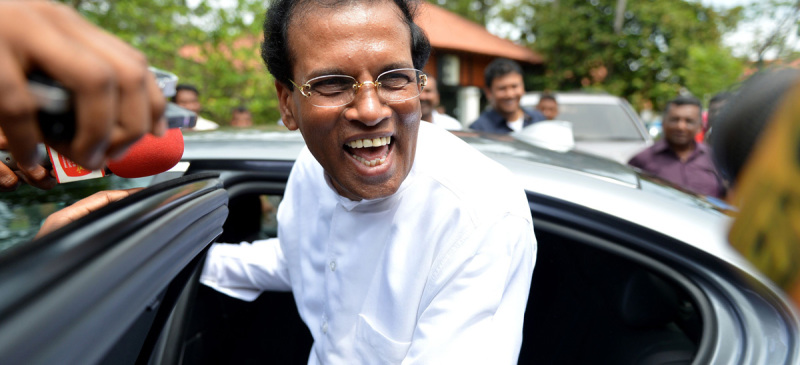 Jagran Post | 22 Mar 2015
PM Modi 'persuasion' leads Sri Lanka to rethink CEPA
Colombo: In a surprise move, the new Sri Lankan government is bringing back the long-pending CEPA with India to the negotiating table after Prime Minister Narendra Modi's "gentle persuasion", a media report said on Sunday.
The Sri Lankan government's move comes despite President Maithripala Sirisena's assurance to entrepreneurs at a recent meeting of Chamber of Young Lankan Entrepreneurs that he will not go ahead with the Comprehensive Economic Partnership Agreement (CEPA) or any agreement that is detrimental to the domestic industry.
Sirisena had earlier said he deliberately dodged a move to include CEPA on the agenda during his India tour in February, his first foreign visit after taking charge as President.
But Sri Lanka's Sunday Times quoted highly placed official sources as saying that a high-powered bilateral committee is to be formed to prepare a new draft framework for the purpose.
Sri Lanka despite entering a free trade pact with India was not willing to sign CEPA due to identified disadvantages.
The CEPA has been in the works for many several years but negotiations have proved futile. Sri Lanka's services sector has voiced apprehensions over perceived advantage it hands to India.
Prime Minister Modi during his visit to Sri Lanka earlier this month assured Sri Lanka that steps would be taken to address its concerns over bilateral trade imbalance, while asserting that the two countries should move "boldly" to conclude the CEPA.
Modi had stated that Sri Lanka has the potential to become India's "strongest economic partner" in the region and that it should not worry about India's economic size.
"There are already powerful examples in South Asia that show us that differences in size is no constraint to beneficial partnerships, if we use our strengths and seize our opportunities," Modi had said.
The bilateral trade between India and Sri Lanka in 2013-14 was USD 5.23 billion with Indian exports amounting to USD 3.98 billion and Sri Lankan exports amounting to USD 678 million.
When asked to clarify Sri Lankan government's stand on the prospects of reviving the CEPA, Deputy Minister of Policy Planning, Economic Affairs, Harsha de Silva told the paper that any bilateral or multilateral trade pact that benefits Sri Lanka must be pursued -– it can be with India or China.
---