PNG eyeing economic partnership with India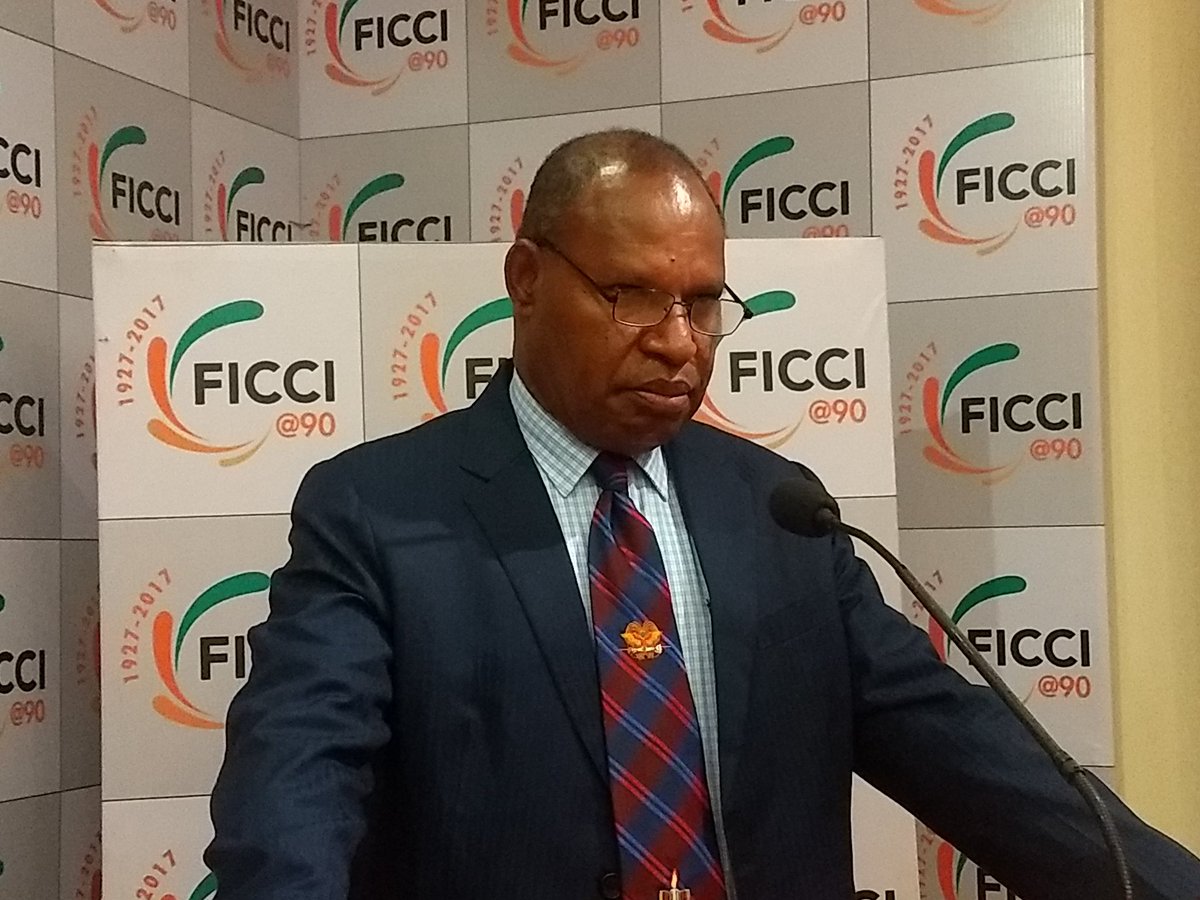 Papua New Guinea Today | 2 January 2018
PNG eyeing economic partnership with India
The Papua New Guinea government's fact-finding mission to India has resulted in the drafting of a Papua New Guinea-India economic partnership agreement, according to the PNG minister Richard Maru.
The trip to India was an effort to deepen PNG's ties with India strategically for mutual economic benefit, said Maru, the Minister for National Planning and Monitoring, on Friday.
Maru said the trip was to enhance the relationship with India from one of normal diplomatic relations to one of a stronger mutually beneficial relationship, or comprehensive economic partnership, framed similarly to the interim economic partnership agreement (iEPA) PNG has with the European Union.
"We have benefited much from signing the iEPA, a common market with 28 countries with over 500 million people," Maru said.
"Imagine the benefit from the partnership with India with a population of over 1 billion people and economic growth rate of 6 per cent per annum."
Maru said he and India's Minister for External Affairs, Sushma Swaraj agreed for both governments to work through a draft of the economic partnership agreement to be framed by the first quarter of 2018.
He said the agreement will encompass key sectors which were the focus of the fact-finding mission to India. They include education, agriculture, small-to-medium enterprise, energy, information and communications technology, data intelligence and tourism. He said this will be the first formal commitment and cooperation between PNG and India and effective from 2018 to 2022
Maru said Swaraj welcomed the PNG visit and promised to work with PNG to advance areas of mutual interest.
He said the agreement will form a defined bilateral agreement in trade and investment, political relations and development cooperation.
Maru said the agreement is intended to be signed during the Forum of the India-Pacific Islands Cooperation meeting. The National/ PNG Today
---