'Political will' may no longer be the bane of AEC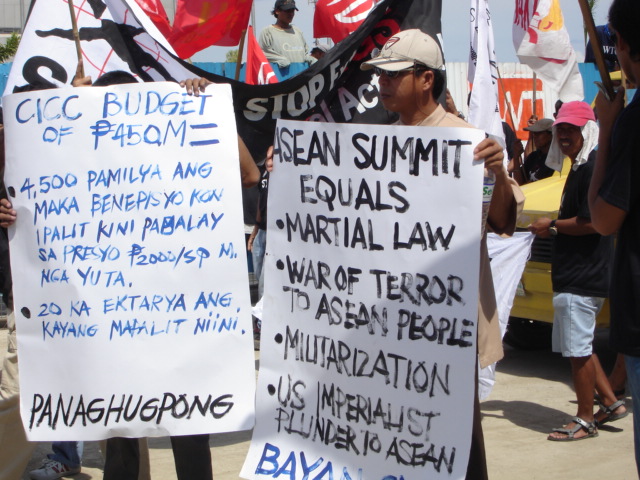 The Establishment Post | 13 October 2015
'Political will' may no longer be the bane of AEC
Vanitha Nadaraj
In almost all conferences on business and investment potential in the upcoming Asean Economic Community (AEC), the term "political will" is mentioned with disdain. Political will is invariably referred to as the biggest challenge Asean is likely to face in the functioning of the regional economic bloc.
With less than three months before AEC is launched, the business community is still not convinced that the governments in Asean are politically committed towards AEC. Many feel the countries in the region are not pulling up their socks to remove non-tariff barriers (NTBs). There is fear that lack of political will can thwart AEC's overarching goal to be a unified and formidable economic force. Asean secretariat has identified the major NTBs affecting intra-regional trade to be customs surcharges, technical measures and product characteristic requirements, and monopolistic measures.
Asean Pathfinder
Scepticism over lack of political may possibly be a thing of the past. A Malaysian government-initiated Asean Pathfinder was launched on October 8. This project comprises a string of 10 clinics held in each of the 10 member countries in Asean to find solutions to challenges faced by the private sector by getting feedback from participating businesses.
"Pathfinder is where governments and the corporate sector come together to find out problems faced on the ground," said Malaysia's International Trade and Industry Minister Dato' Sri Mustapa Mohamed at the launch which was hurriedly held so the first clinic could start on schedule.
Under this initiative, 100 "Pathfinder Companies" of varying sizes will participate in the 10 clinics across the region. Foreign businesses having problems dealing with NTBs in a particular Asean country can apply to participate in the clinic held in that particular clinic as a Pathfinder Company. Government officials will be there to engage with these companies and together a solution will be drafted.
"For example, the cases that will be discussed in today's problem-solving clinic include delays in obtaining import permits, halal standards recognition between countries and also currency restrictions in stock-market trading," said Dato' Sri Mustapa, referring to the clinic in Kuala Lumpur.
Dato' Sri Idris Jala added: "As for Malaysia, we will raise the issues brought up here (at the Kuala Lumpur clinic) to the Economic Council, where the Prime Minister is the chairman and I am a member. If we cannot find a solution there, it goes to the Cabinet." He is the chief executive officer of the Performance Management and Delivery Unit (Pemandu) which is driving the Asean Pathfinder project.
Positive response so far
"This approach is reflective of the political will of Asean," Dato' Sri Idris said at the press conference when asked on Asean's receptiveness. He added that when he introduced the idea to Asean ministers, all of them endorsed it. "In fact, Asean may want to expand the project," he said, adding that 212 companies had registered for the project. Out of this, Malaysian companies made up 136 or 64 per cent.
Asean Pathfinder also got the support of Tan Sri Munir Majid, one of the more vocal corporate leaders who have been calling for a stronger commitment from Asean governments. "The Asean private sector is 100 per cent in support of the Pathfinder approach," said the chairman of Bank Muamalat Malaysia Berhad and president of Asean Business Club at the launch. "Seventeen partners – EU-Asean, US-Asean and such – are fully supportive of this. Non-Asean companies also want to participate."
Two months ago, at the EU-Asean Business Summit Tan Sri Munir gave a fiery speech on how Asean has not moved far with the NTBs. "At ABC (Asean Business Club), we are a little agitated ourselves," he said. "We (Asean) are not willing to have peer to peer reviews, pick out some sectors and have barriers measured. For example, Asean says its people-centric, so let's pick out people-centric and measure and address it and get it done in a few months. The automotive parts, food, retail industries are inhibited by logistical problems and e-payment," he said to a roomful of business people in Kuala Lumpur in August.
All eyes and hopes are on the Asean Pathfinder project as Asean gets ready to roll out the AEC.
---