Private sectors of Sri Lanka, Pakistan urged to forge deeper links to boost trade
Colombo Page | 2 September 2015
Private sectors of Sri Lanka, Pakistan urged to forge deeper links to boost trade
The High Commissioner of Pakistan in Sri Lanka Syed Shakeel Hussain said that Pakistan and Sri Lanka are important partners not only in promoting bilateral trade and economic interactions but also enhancing regional economic integration through SAARC and SAFTA (South Asian Free Trade Area).
Addressing the Sri Lanka-Pakistan Trade and Investment Forum organized by the Federation of Chamber of Commerce and Industry of Sri Lanka in collaboration with Pakistan Sri Lanka Business Council of Karachi, in Colombo on Monday, Hussein urged the private sectors of the two countries to forge deeper links by becoming part of bilateral supply chains.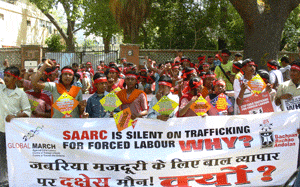 Hussain elaborated that despite availability of tariff concessions on more than 4,000 tariff lines on both sides, Pakistan Sri Lanka bilateral trade is still taking place on a very narrow band of products with very little diversification.
He also invited Sri Lankan companies to invest in Pakistan's energy, construction and resort development sectors.
Hussein underscored that during visit of President Maithripala Sirisena to Pakistan in April 2015, the leadership of the two countries decided to enhance the bilateral trade to US $ 1 billion. He added that Sri Lanka-Pakistan Trade and Investment Forum is an important milestone in achieving this goal in the shortest possible time.
The High Commissioner highlighted that the Government of Prime Minister Nawaz Sharif attaches great importance to regional economic integration through revitalization of SAARC which epitomizes the hopes and aspirations of the peoples of the region, for peace, progress and prosperity.
Chairman Board of Investment Sri Lanka Upul Jayasuriya also addressed the Sri Lanka-Pakistan Trade and Investment Forum.
The inaugural session was followed by a question and answer session during which the participants asked questions about the investment regulations in Sri Lanka.
A 20-member business delegation from Pakistan led by the Federation of Pakistan Chambers of Commerce and Industry is currently visiting Sri Lanka to participate in Sri Lanka-Pakistan Trade and Investment Forum and to meet Lankan business community with the aim to enhance bilateral trade and investment relations between the two brotherly countries.
The delegation includes representatives from several different sectors including textiles, basmati rice, engineering goods, fruits, mineral products, debt and equity, machinery equipment, cotton yarn, woven fabric iron, steel, pharmaceutical products, carpets industry, leather products, denim fabric and garments, leather garments, electronics and surgical items, petroleum, sugar, cement and automobile industry.
---