Proposal to push AfCFTA implementation to January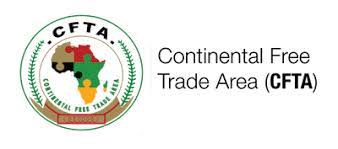 New Times, Rwanda
Proposal to push AfCFTA implementation to January
By James Karuhanga
21 July 2020
The executive secretary of the African Continental Free Trade Area (AfCFTA), has proposed to African heads of state that trading under this framework starts in January 2021, according to an official.
Trading under the AfCFTA agreement was due to commence on July 1, 2020, but as a result of the Covid-19 global pandemic, this date was postponed.
"There is a proposed launch date, January 2021. It has not been made official but it is believed that an expected AU Summit in November, Heads of State will confirm the new launch date," Louis Yaw Afful, Executive Director of the AfCFTA policy network, told The New Times.
He said that the launch of the continental body, which is aimed at bolstering intra-regional trade, was besides Covid-19, delayed because "there are other important issues to be wrapped up."
Afful said: "We needed 22 countries to ratify or deposit their instruments of ratification. However, that is not enough. Two thirds of the 54 countries have done that, and we are here, talking about those who have signed. But those who have not ratified, the Arab Maghreb Union, also form a group which will finance the union."
---