Province to take CETA arguments to EU reps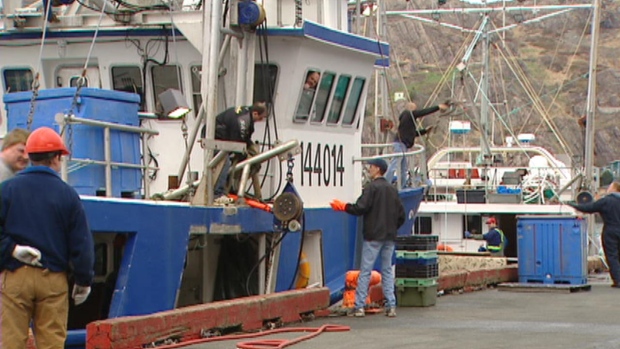 The Telegram | January 02, 2015
Province to take CETA arguments to EU reps
Ashley Fitzpatrick
The Government of Newfoundland and Labrador is on the hunt for like-minded members of parliament, senators and European Union leaders as it continues to demand $280 million from the federal government.
The provincial leadership is insistent the money was promised to Newfoundland and Labrador, so long as it was paired with a $120-million commitment from the province's side, for a total of $400 million, to benefit the provincial fishing industry.
The funding was to act as compensation for the forfeiture of provincial minimum processing requirements (MPRs) on EU-destined fish, for the sake of the Comprehensive Economic and Trade Agreement (CETA) between the European Union and the Government of Canada.
The federal government has countered the province's position on the funding, saying its share was to be distributed only with evidence of losses resulting from the loss of the MPRs — up to a $400 million total.
"In principle, Newfoundland and Labrador is in favour of free trade and we can see the potential benefits in CETA. But CETA and the fisheries investment fund were a package deal. Now, the federal government is imposing new conditions that effectively make it impossible to access the fund. It's not what was agreed and it won't stand with the people of Newfoundland and Labrador," said Keith Hutchings, the provincial government's minister of intergovernmental affairs and lead in the talks on CETA, in a statement Friday.
The province has maintained losses due to the loss of MPRs are non-existent at present, but also cannot be predicted into the future, pointing to the $400 million as fair compensation.
"We are calling on federal politicians, particularly the Conservative senators from Newfoundland and Labrador, business leaders, industry associations and stakeholders to pressure the federal government to honour its commitment to the people of Newfoundland and Labrador," Hutchings said in the statement.
The notice says responses are awaited from MPs and senators on where they stand, while the provincial government plans to bring its message directly to representatives of the European Union, industry and export groups "in the coming weeks."
It notes support was first sought from MPs and senators in mid-December, with mention only of federal NDP responding to date.
"The federal NDP has already responded that it is committed to honouring the original deal reached with the province," it reads.
The statement refers to the concession of minimum processing requirements as the most significant pubic policy concession of any province for the sake of the CETA deal.
The deal — with or without the $400 million — is still being supported by provincial seafood processors, given benefits expected from the lowering of tariffs on Canadian seafood entering the EU.
[email protected]
---