Quito : FTA with the EU would take effect in 2016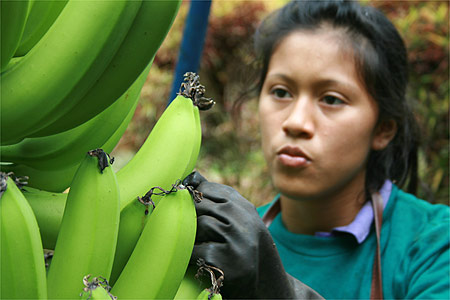 FIS | 16 December 2014
FTA with the EU would take effect in 2016
Ecuador and the European Union (EU) predict that the free trade agreement (FTA) that they have just signed in the Belgian capital, whose negotiation had ended in June, will take effect in 2016.
"We firmly believe that the agreement we have reached offers great importance for the future of the country, Ecuador, especially when considering the importance of the European market for us, which is the most important for our exports, without considering oil," stressed the Minister of Foreign Trade, Francisco Rivadeneira.
The agreement, signed in Brussels by the Ecuadorian Minister and European Trade Commissioner Cecilia Malmström, will be added to the multipartite free trade agreement that is already in force among the 28 Member States, Colombia and Peru, EFE agency reported.
Rivadeneira stated that "this agreement is win-win for both parties", and he was hopeful that Ecuador may in the future "export more products with higher added value."
In addition, he said he was "convinced" that the EU will extend the tariff preferences granted to the country until the trade agreement enters into force.
The FTA must now be approved by the European Parliament (EP) and the Ecuadorian National Assembly. Once this step is met, it will provisionally be implemented until the EU 28 national parliaments approve it.
The European Commissioner stressed that the FTA "must be supplemented with solid and relevant national policies, including labour rights, human rights and environmental protection."
According to the data from the European Commission (EC), in 2013 European imports of Ecuadorian products reached a total of USD 3,500 million, whereas Ecuadorian exports totalled USD 3,100 million, El Comercio reported.
The major Ecuadorian fishery products that have entered the European market include tuna (USD 698 million) and shrimp (USD 625 million).
---