RCEP progress to take a bit longer: Lim Hng Kiang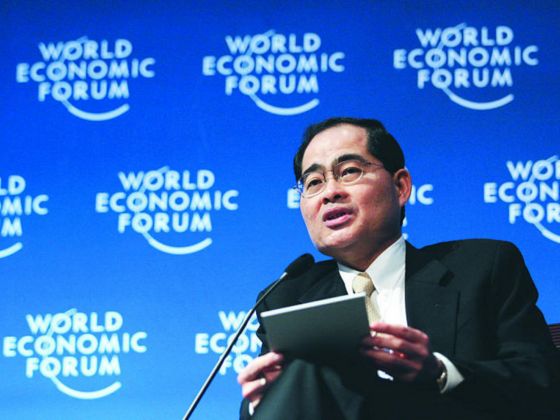 Todayonline | 7 February 2017
RCEP progress to take a bit longer: Lim Hng Kiang
The Regional Comprehensive Economic Partnership (RCEP) — which has come under the spotlight following the demise of the Trans-Pacific Partnership (TPP) — has shown "slower progress" than expected, Trade and Industry (Trade) Minister Lim Hng Kiang said in Parliament yesterday.
The RCEP involves the 10 members of the Association of South-east Asian Nations as well as their six regional trading partners — China, Japan, South Korea, Australia, New Zealand, and India.
Launched in Nov 2012, the RCEP was supposed to be completed in "about three to four years", but negotiations between major economies such as China and India are taking longer than expected, Mr Lim said.
"It is going to take us a bit longer. The reason is because we are trying to put together the free trade agreements (FTAs) Asean has with the various dialogue partners. So the problem or the challenge is not within Asean because we already have FTAs with our corresponding dialogue partners.
"The challenge is the dialogue partners not having FTAs among themselves. So for example, between China and India, they don't have an FTA, so they are coming together for the first time and one can imagine with two huge economies starting from scratch, that is a huge challenge," he said.
Mr Lim was responding to questions by MPs Ang Wei Neng (Jurong GRC) and Pritam Singh (Aljunied GRC), as well as Nominated Member of Parliament (NMP) Randolph Tan, on the impact of the United States' withdrawal from the TPP on regional trade. He said that with the US' exit, the TPP as signed cannot come into effect.
The 12 parties to the TPP are Australia, Brunei, Canada, Chile, Japan, Malaysia, Mexico, New Zealand, Peru, Singapore, Vietnam and, until Jan 23, the US.
Mr Lim said one of the options is for the remaining eleven to negotiate bilateral deals, including with the US, "as the US now wishes to embark on more bilateral agreements" rather than multilateral ones.
Another option is for the "TPP11" to continue with their ratification process and hope that the US administration will change its mind and rejoin the deal. A third possible course of action would be to follow on with a "TPP11" without the US, he said.
"I think it all depends on the perspectives of the individual countries.
"For some of the TPP countries, for example Singapore and Australia, we already have bilateral FTAs with the US, so the TPP gives us an incremental market access. Our main bilateral trade in goods and services and investments are covered by the bilateral FTAs that we have. So every country will have to re-assess the situation."
Trade is Singapore's lifeblood, with about two thirds of gross domestic product driven by external demand.
---