RCEP to boost global economic growth: ASEAN leaders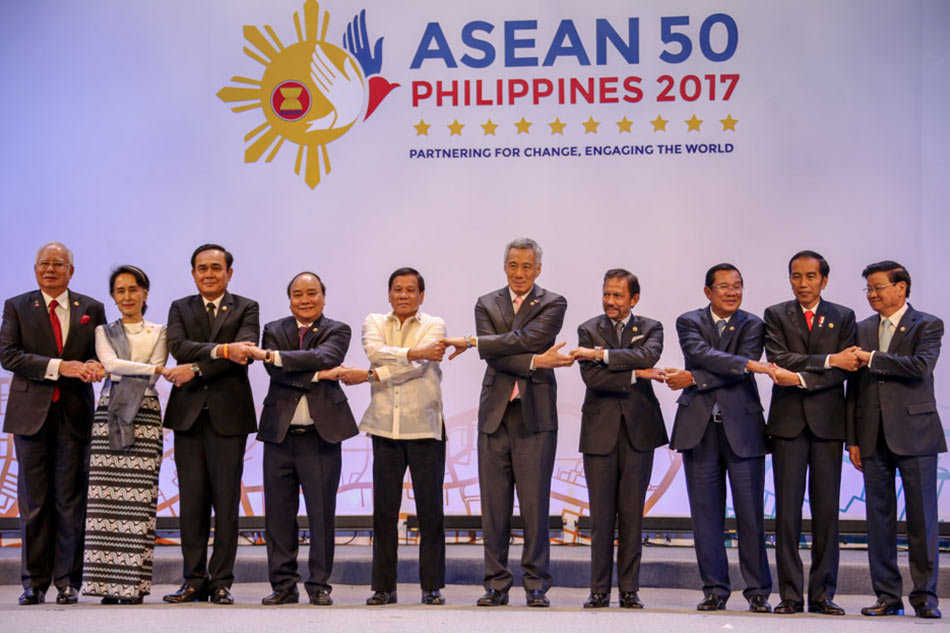 New China | 30 April 2017
RCEP to boost global economic growth: ASEAN leaders
Leaders from the Association of Southeast Asian Nations (ASEAN) have welcomed the progress made in negotiations on the Regional Comprehensive Economic Partnership (RCEP) during their summit, saying the giant free trade pact will boost global trade.
Southeast Asian leaders gathered here Saturday to exchange views on how to strengthen the bloc so as to meet the challenges facing it.
"We emphasized that the sluggish economic environment and trends towards protection increase the need to achieve a modern, comprehensive, high quality and mutually beneficial RCEP Agreement, which has the potential to boost global economic growth, deepen regional economic integration and facilitate equitable economic development for all RCEP participating countries," the ASEAN leaders said in a statement issued by Philippine President Rodrigo Duterte at the end of their summit on Saturday.
The chairman's statement was officially released on Sunday.
The Philippines holds the rotating chair of ASEAN this year.
ASEAN leaders instructed their ministers and negotiators "to redouble efforts building on the good momentum achieved thus far" in the negotiations on RCEP, the statement read.
Moreover, the leaders reiterated the commitment of ASEAN states "to working together in a cooperative manner in line with the Guiding Principles and Objectives for Negotiating the RCEP towards the swift conclusion of the RCEP negotiations".
The Philippines has committed to fast tracking RCEP, a free trade pact that aims to tie together ASEAN's free trade agreements with each of its trading partners, namely Australia, China, India, Japan, South Korea and New Zealand.
Philippine Trade Secretary Ramon Lopez has said his country would push for the "substantial conclusion" of RCEP that will expand the ASEAN market from 600 million people to 3.5 billion by the year end.
The ASEAN, which groups Brunei, Cambodia, Indonesia, Laos, Malaysia, Myanmar, the Philippines, Singapore, Thailand and Vietnam, is marking its 50th anniversary this year.
---