Regional Comprehensive Economic Partnership (RCEP): India pushes for greater market access, ASEAN irked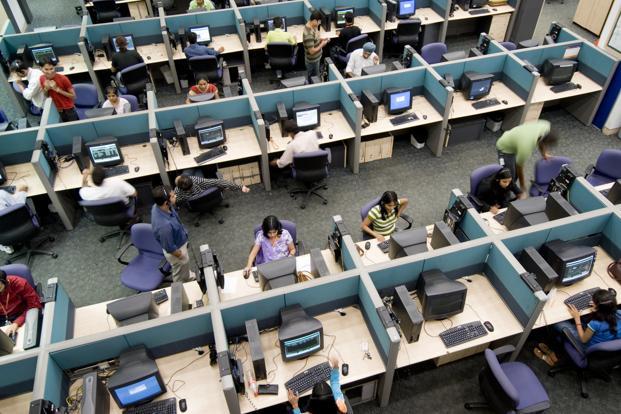 Financial Express | 6 December 2017

Regional Comprehensive Economic Partnership (RCEP): India pushes for greater market access, ASEAN irked
By Prachi Priya
The Regional Comprehensive Economic Partnership (RCEP) leaders who met on the sidelines of the 31st ASEAN Summit in Manila recently have expressed their commitment to resolve differences and conclude the ASEAN+6 country free trade agreement (FTA) by 2018. Indian Prime Minister Narendra Modi, during his three-day visit to the Philippines, has also extended his support for a "balanced outcome" of the RCEP negotiations. RCEP is a proposed FTA between 10 ASEAN countries and their six FTA partners, namely Australia, China, India, Japan, South Korea and New Zealand. It accounts for 25% of global GDP, 30% of global trade, 26% of FDI flows and 45% of the total population. From India's point of view, RCEP is critical. In fact, RCEP countries account for almost 27% of India's total trade. Exports to RCEP countries account for about 15% of India's total exports and imports from RCEP comprise 35% of India's total imports. India runs a trade deficit with ASEAN as well as partner countries of RCEP. India's trade deficit with the bloc has risen from $9 billion in FY05 to $83 billion in FY17, of which China alone accounts for over 60% of the deficit. After over 19 rounds of negotiation since 2012, RCEP countries have failed to conclude the mega trade deal.
India's commerce ministry has received a lot of backlash over its "protectionist attitude" in the ministerial negotiation rounds. India's earlier offer of differential tariffs under the three-tier approach for different countries (especially China) was rejected by member nations. According to media reports, India had offered complete liberalisation on almost 75% of the tariff lines earlier. However, it was later pressurised to liberalise 90-92% of total tariff lines. On tariff liberalisation, India has been worried about dumping of cheap Chinese goods into the domestic market, which could hurt its manufacturing industry, given China's scale, cost-optimisation and subsidy regime. Thus, India Inc has urged the ministry to refrain itself from giving larger tariff cuts to China to ensure a level-playing field for the domestic industry. India, however, continues to maintain its tough stance on tariff elimination, intellectual property rights and services trade, cognisant of its experience from previous FTAs. India's trade balance with previous FTA partner countries has deteriorated post signing of FTAs. For instance, the combined trade deficit with ASEAN, Japan and South Korea has increased from $16 billion in 2010 to $23 billion in FY17. Exports, too, haven't seen any exponential growth to FTA partner countries despite tariff cuts. Exports to FTA and non-FTA partner countries have, in fact, grown at a similar pace over the past decade (13% year-on-year). This points to the fact that India has not gained much from its previous FTAs.
One of the most comprehensive trade deals signed by India till date has been with ASEAN 10 countries, where 74% of the tariff lines were liberalised (tariffs reduced to zero) for two-way trade. India's average import tariffs under the ASEAN-India Free Trade Area (AIFTA) decreased from 11.3% to 4.7%. Of the over 12,000 tariff lines, India offered complete elimination of tariffs on 74% of the lines, 15% were in sensitive track (phased elimination over an extended period of time) and 11% under complete exclusion (no tariff cuts). Apart from the surge in total trade deficit due to tariff cuts, a closer look at the sector-wise trade flows also paints a grim picture. According to the UN's Harmonised system of product classification, products can be grouped into 99 chapters and further into 21 sections like textiles, chemicals, vegetable products, base metals, gems and jewellery, etc (similar to sector classification). The analysis shows that trade balance has worsened (deficit increased or surplus reduced) for 13 out of 21 sectors. This also includes value-added sectors like chemicals and allied products, plastics and rubber, minerals, leather, textiles, gems and jewellery, metals, vehicles, medical instruments, and miscellaneous manufactured items. The sectors where trade balance has improved include animal products, animal and vegetable fat, wood and articles, paper and paperboard, cement and ceramic, and arms and ammunitions. The sectors where trade deficit has worsened account for approximately 75% of India's exports to ASEAN. Trade-surplus sectors have also shown only marginal improvement. Overall, it can be concluded that India's quality of trade has not improved under AIFTA.
India has also resisted pressure from the trade bloc on intellectual property rights. Japan and South Korea have been advocating for TRIPS Plus provisions (similar to TPP, or Trans-Pacific Partnership), which are stricter than the level of protection India provides under the TRIPS (Trade-Related Aspects of Intellectual Property Rights) agreement of the World Trade Organisation (WTO). India feels that these provisions can lead to extension of monopoly on drugs and may keep drug prices high. This may be detrimental for the country's generic pharmaceutical industry. Time and again India has flagged its concerns on the slow pace of services trade negotiations in RCEP. India's strength lies in services trade, and negotiation on this is critical. India has been pushing for greater market access in services, which has irked ASEAN members. India did not get a fair deal under the AIFTA services pact, after the goods agreement was signed. It expects greater liberalisation in Mode 4 services that facilitate movement of professionals from one country to the other. Apart from pushing for liberal visa regimes, India has backed greater liberalisation in Mode 3 (commercial presence) and Mode 2 (consumption abroad) services. In fact, India's proposal for "RCEP business travel card" to make business travel hassle free avoiding visa documentation and long queues at passport control has also failed to find any support from the partner countries. At this stage, India's best bet would be to offset its loss on account of goods trade by getting greater benefits from market access in services and investment. If that's not what can be possibly negotiated, India might end up signing yet another bad deal, regretting it years later.
---