Roundup: Civil society groups demand to be heard in building ASEAN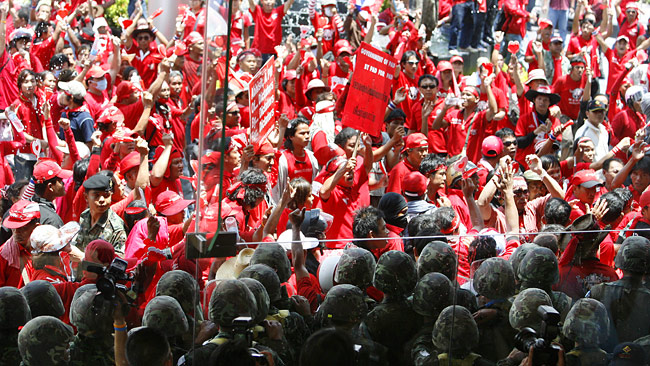 Global Post | 19 November 2015
Roundup: Civil society groups demand to be heard in building ASEAN
KUALA LUMPUR, Nov. 19 (Xinhua) — It's all about the people — that's the official message at the summit of the Association of South East Asian Nations (ASEAN) in Kuala Lumpur.
The theme of the summit "Our People, Our Community, Our Vision" has been officially summed up as the aim of creating a "people-centered ASEAN."
But civil society organizations are complaining that they are being shut out of the official process during a pivotal stage of ASEAN's development, as it seeks to develop the ASEAN Economic Community of 600 million people in the world's seventh largest economy.
As ASEAN leaders gathered Thursday at the foot of Kuala Lumpur's iconic Petronas towers, another conference was drawing to an end at a nearby hotel.
Groups representing the rights of workers, minorities and women as well as environment groups and a host of other interests were marking 10 years under the umbrella ASEAN Civil Society Conference/ASEAN People's Forum (ACSC/APF).
The meeting to discuss engagement between ASEAN and civil society was announced on Monday in a press release under a headline asking: "Do governments really bother?"
The 150 delegates from across the ASEAN states were feeling aggrieved and suspicious at being shut out of the landmark summit meeting, said ASCS/APF chair Jerald Josef.
To be fair, Josef told Xinhua by phone Thursday, the Malaysian government had taken efforts to include submissions from civil society organizations in the 26 ASEAN summit in April.
"But since then, we don't feature in the planning, discussions or engagement," he said.
"A people-centered ASEAN must mean you want to give us substantive engagement in all the processes."
The ACSC/APF conference had its own theme — reviewing interventions by member states on four regional priorities: development justice and democratic processes, government and fundamental rights and freedoms, peace and security; as well as discrimination and equality.
Rights issues in particular should be "a benchmark of quality in the new economic community," said Josef.
However, ASEAN's consensus-making process among governments, while often seen as positive, was "also quite regressive because it stops the democratic process," he said.
"Governments are still moving away from engaging with civil society — they still have the feeling that we're the enemy because we can be very critical."
The ACSC/APF closed Thursday with the issuing of an outcome statement that vented the frustration of its delegates.
It said an assessment of the last six months demonstrated "the continued silence of ASEAN" in addressing their concerns and recommendations for more "meaningful, inclusive and representative" processes.
"While globally ASEAN portrays itself as a cohesive regional bloc it remains indifferent to what it considers national prerogatives unless it has economic bearings," it said.
It cited the recent smog caused by forest fires in Indonesia and the plight of boat people among other examples of a lack of commitment of ASEAN to engage "in a cohesive and meaningful manner."
It called on ASEAN states to institutionalize engagement with civil society groups through the ASEAN Secretariat and other ASEAN entities.
---