S. Korea to build farming infrastructure in Tanzania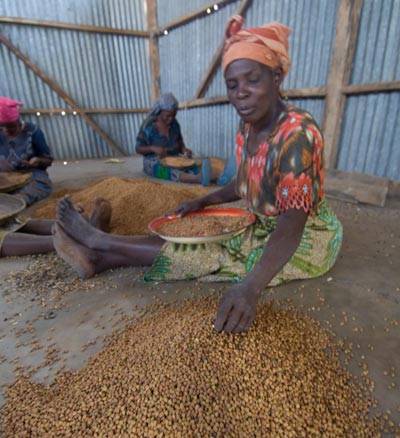 Yonhap | 2009-09-24
S. Korea to build farming infrastructure in Tanzania
By Lee Joon-seung
SEOUL, Sept. 24 (Yonhap) — South Korea will develop large-scale farmland and a food processing complex in Tanzania that could help local companies make inroads into African and European markets, a state-run rural development corporation said Thursday.
The project that could start next year involves development of 100,000 hectares of land in Pwani Province in the eastern African country, the Korea Rural Community Corp. (KRC) said.
"Of the total, half will be developed and given to Tanzanian farmers, with the rest to South Korean farming and food companies," Han Sang-woo, executive director of regional development at KRC said.
"We have asked Dar es Salaam to give us operating rights to 50,000 hectares of land in which South Korean businesses can raise grains and make processed foods like cooking oil, wine and starch," the executive said.
He pointed out that products made in the country can be shipped to Europe since the country has a free trade agreement with the European Union.
Han said US$50 million will be spent on developing the initial 10,000 hectares of land from 2010-2015 outside financing and overseas development funds being sought for developing the remaining 90,000 hectares.
Other methods to fund development will be to sell various natural resources in the country such a iron ore, gold and copper.
"Details on development of the remaining land that could cost up to 800 billion won will be drawn in the future," he said, adding that 500 won (US$418,000) will be spent in the near future to conduct feasibility studies.
Besides farmland development, KRC said it plans to provide agriculture-related technical knowhow, and share expertise in irrigation.
yonngong@yna.co.kr
---