Serious malpractices in the negotiation process of the free trade agreements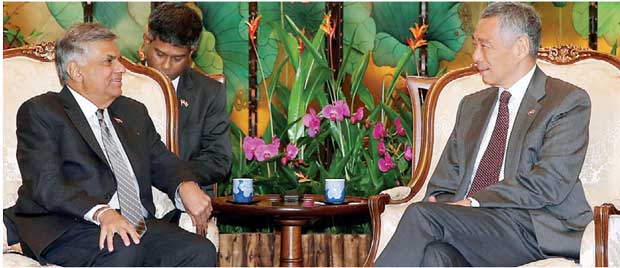 Professional National Front | 23 January 2018
Serious malpractices in the negotiation process of the free trade agreements
Sri Lankan government is in the eve of signing a free trade agreement with Singapore (Or might have signed by the time this is published). As Professionals' National Front, we have observed serious violations of the law, best practices and hence the good governance in the negotiation process of the free trade Agreement. Therefore, we took steps to inform all ministers of the cabinet including his excellency the president, in written to educate them about those malpractices and requested to avoid from providing the cabinet approval. Unfortunately, our request was unheard and the cabinet approval has been obtained during the cabinet meeting held on 16 th of January 2018. As per media reports, this is the same meeting that his excellency the president addressed the cabinet vociferously against the corruption. Unfortunately, the Singapore-Sri Lanka FTA which was a result of a corrupted process has obtained the cabinet approval during the same cabinet meeting. We would like to metion that Professionals' National Front brought these malpractices to the attention of his excellency the president via letter dated on 2017-09-13 and made sure that the letter received his attention as well. However the anti-good-governance process continuing since no action has been taken to rectify these malpractices. Theferoe Professionals' National Front decided to inform general public about those malpractices via press release as the first step against the currepted process.
Following are some of the malpractices that we have observed regarding the negotiation of current FTAs including Singapore FTA.
Professionals and industrialists of Sri Lanka continuously requested to make a national trade policy for Sri Lanka before jump into FTA negotiations with our major importing countries. It is evident that government had accepted that it is a due requirement because Ministry of Development Strategies and International Trade appointed a New Zealand nationalist, Dr. Ravi Rathnayake to draft a so called "New Trade Policy". That draft which clearly shows the lack of professionalism in the field has also been able to obtain the cabinet approval. It is a very bad practice to ask one person to write a national trade policy, especially when he is already in the FTA negotiation process with several countries. This New Zealander is representing Sri Lanka in negotiations of FTAs which is a complete conflict of interest.
Late Dr. Saman Kelegama was the chairman of a leading multinational company in Sri Lanka which imports several million rupees worth of goods annually from India, China and Singapore. Surprisingly, he was the chief negotiator for Sri Lanka for FTAs with very same countries at the same time, until his demise. This is an unbelievable conflict of interest caused with plenty of evidence. Though he has passed away, several rounds of current negotiations has been taken place while he was leading the Sri Lankan negotiation team.
Mr. K. J. Weerasinghe, the successor of Kelegama, has been in the negotiation team while obtaining a salary as an adviser to apparel industry of Sri Lanka which is another serious conflict of interest.
The entire negotiation team appointed by the Ministry of Development Strategies and International Trade, lacks the 'know-how' and qualifications to undertake such a negotiation process. In 2016, several members of the negotiation team visited Singapore to get a training on how to negotiate an FTA from the Singaporean negotiators. After having learn 'how to negotiate an FTA' from Singaporean negotiators, Sri Lankan negotiators then started negating Sri Lanka – Singapore FTA with the same people form Singapore who are their teachers in the subject. This is merely a joke. It is irregular for a Government Ministry to show the Singapore Government that the FTA Negotiators for Sri Lanka lack the necessary skills and need to be trained by the Singaporean government to negotiate. This immediately puts the Singaporean negotiator on a stronger footing knowing all the weak points of their negotiating partners in Sri Lanka.
Ministry of Development Strategies and International Trade has not conduct any feasibility study or an impact assessment of any of these FTAs. They are blindly believing that signing of those FTAs will start foreign direct investments to flourish. There are scientific and systematic approaches to assess the economic impact of a proposed preferential trade agreement. Unfortunately, people who are responsible are neither bothered to assess the impact nor to do a feasibility study, instead they are so keen to get FTAs in place with Sri Lankas to importing nations while countries like India is keen on signing FTAs with their top exporting nations. The officials of the ministry are clueless when they are asked how the government could recover the loss to the government income due to removal of 90% of goods imported from our three main import countries.
Though professionals have clearly pointed out where the Sri Lankan legal system need changes and additions before going into any FTA which included services as well, the government has neglected that needy step for years.
There is a lengthy list of malpractices, though we mention only few here. It is very unfortunate to mention that a government which took a mandate to establish good governance is seriously violating all aspects of good governance including participation, rule of law, transparency, responsiveness, consensus oriented, and accountability in the conduct of designing and negotiating free trade agreements.
Professional National Front is an alliance of the following professional associations and trade unions.
· Government Medical Officers Association
· Inland Revenue Trade Unions Joint Committee
· Customs Officers Union
· Ceylon Bank Employees Union
· Association of Information Technology Professionals
· Engineering Union of Central Engineering Consultancy Bureau
· Government Ayurveda Medical Officers Association
· Public Service United Nurses' Union
· Government Dental Surgeons Association
· National University Teachers Association
· Railway Professionals Trade Unions Alliance
· Ceylon Petroleum Cooperation-Engineers Union
· Lanka 'Pragathi' Teachers Association
· Progressive Bank Employees Front
· Executive Officers' Association of Sri Lanka Technical College
---