Singapore inks bilateral agreements with Ethiopia, Mozambique and Nigeria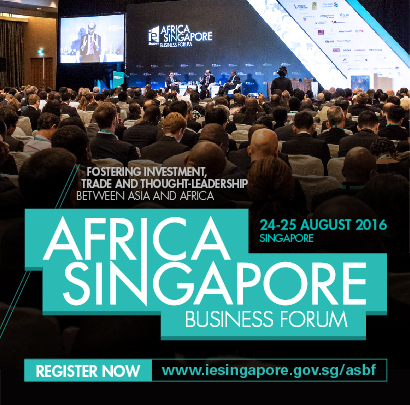 Straits Times | Aug 24, 2016
Singapore inks bilateral agreements with Ethiopia, Mozambique and Nigeria
Ann Williams
SINGAPORE - Singapore on Wednesday (Aug 24) inked bilateral tax, investment and air services agreements with Ethiopia, Mozambique and Nigeria at the Africa Singapore Business Forum (ASBF).
International Enterprise (IE) Singapore also announced at the forum the establishment of its third overseas centre in Africa. Due to open in Nairobi, Kenya in 2017, the centre will give Singapore companies access to the fast-growing East Africa region.
Singapore's Minister for Trade and Industry (Industry) S Iswaran signed an avoidance of double taxation agreement with Ethiopia, an investment treaty with Mozambique and an air services agreement with Nigeria.
The bilateral agreements are expected to clarify the taxing rights of the signatory countries on all forms of income flows arising from cross-border business activities, create greater confidence for investors, and facilitate people-to-people flows.
In a joint statement issued by the Ministries of Trade and Industry, Finance and Transport, Mr Iswaran said Singapore companies must venture beyond traditional overseas markets to seize opportunities in untapped countries in regions such as Africa.
"Ethiopia, Mozambique and Nigeria are three fast-growing African economies and the agreements signed today signify commitment on the part of Singapore and the respective African governments to support trade, tourism and investment between our countries," he said.
Singapore also has bilateral investment treaties with Ivory Coast and Burkina Faso, and double taxation agreements with Rwanda and the Seychelles.
Since 2005, Singapore-Africa bilateral trade has grown at a compounded annual growth rate of 5.2 per cent, reaching S$11.5 billion in 2015, IE Singapore said. As of end 2014, Singapore's cumulative direct investments into Africa stand at S$22.1 billion. There are 60 Singapore companies operating across more than 50 African countries.
Wednesday's forum drew around 450 delegates from Africa and Singapore.
IE Singapore said its latest centre in Nairobi will serve as a launch pad for Singapore companies venturing into East Africa, which includes Ethiopia, Kenya, Rwanda, Tanzania and Uganda.
Its two other centres are in Accra in West Africa and Johannesburg in South Africa.
In 2015, East Africa's GDP hit US$299 billion (S$404.1 billion), accounting for 19 per cent of Sub-Saharan Africa's total GDP. Key growth sectors include urban infrastructure, transportation and logistics, hospitality, real estate and information and communications technology.
Said Mr Lee Ark Boon, IE Singapore chief executive officer: "We are encouraged to see our companies developing a much more nuanced view of Africa including its unique sub-regional characteristics."
---