Single currency a step closer for ALBA nations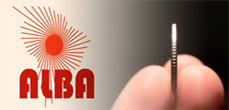 Global Times | December 14 2009
Single currency a step closer for ALBA nations
By Gao Xiaohui
The creation of a regional currency among Latin American countries drew closer over the weekend as Cuba agreed to pay for a shipment of Venezuelan rice in sucres – the new currency.
Cuba signed an agreement on Saturday to pay for the shipment in sucres, Rogelio Sierra, the nation's deputy foreign minister, was quoted by the AP as saying, without specifying what the shipment was worth.
The agreement came one day before members of the Bolivarian Alternative for the Americas (ALBA) trade group met for a two-day summit starting Sunday in Havana.
The trade bloc – founded by Venezuelan President Hugo Chavez in 2004 as a counterweight to the US-sponsored Free Trade Area of the Americas – agreed in October on the creation of the sucre to scale back the use of the US dollar.
The bloc comprises nine Latin American and Caribbean nations – Venezuela, Cuba, Bolivia, Nicaragua, Dominica, Honduras, Ecuador, Saint Vincent and the Grenadines and Antigua and Barbuda.
The sucre would be rolled out beginning in 2010 in a non-paper form. With no printed or coin versions, the virtual currency will be used to manage debts between governments while reducing reliance on the US dollar and on Washington in general.
The currency, backed in April this year by the bloc, is named after Jose Antonio de Sucre, who fought for independence from Spain alongside Venezuelan hero Simon Bolivar in the early 19th century.
That move echoes the European Union's introduction of the euro precursor, the ECU, an account unit designed to tie down stable exchange rates between member states before their national currencies were scrapped.
Before attending the summit, Chavez also signed $3.2 billion worth of cooperation agreements with Cuba on Saturday.
The agreements, chiefly covering the health, education, farming and energy sectors, aimed to "ease the negative repercussions of the current global economic crisis," said Cuban President Raul Castro, adding that the Cuba-Venezuela union was "the chief example of our integration dream for Latin America and the Caribbean."
Chavez also said former Cuban leader Fidel Castro was in great health, and he would try to convince the former Cuban leader to join the two-day ALBA summit.
Fidel Castro has not been seen in public since his July 2006 operation.
Agencies contributed to this story
---