Sri Lanka could join TPP, think of trade and investment as one: Razeen Sally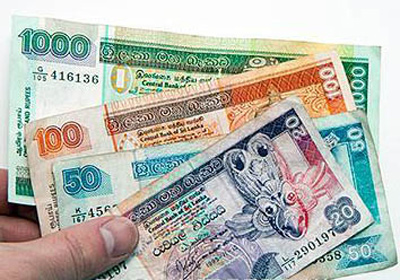 Economy Next | 5 August 2015
Sri Lanka could join TPP, think of trade and investment as one: Razeen Sally
Sri Lanka could apply to be part of an evolving Trans-Pacific Partnership while pursuing a free trade agreement with the US, and start to think of trade and investment as a single issue, a top international economist said.
Razeen Sally, a London School of Economics professor who is now with the National University of Singapore, told an economic forum in Colombo that the 'big prize' of any trade negotiations would be an FTA with the US.
"Why? Not just because of the export market. The United States remains the future in terms of being the most innovative economy in the world," Sally said.
"But also because when we have an agreement with the United States, unlike with India and the others it is a really hard agreement, it is not a soft agreement. And that means more domestic reforms and that is the real prize."
Sri Lanka should get into global value chains, leveraging competencies and advantages in logistical services he said.
"The important thing in trying to attract the right kind of value chains is to think of trade and investment and domestic economic policy as interconnecting as opposed to separate compartments."
At the moment the US, Canada, several Asian and Latin American countries are negotiating a Trans-Pacific Partnership which is expected to bring those countries closer together. Investors including those from the US are already investing in countries like Vietnam ahead of the TPP.
While the TPP was not completed yet there was strong possibility of it being wrapped up by the end of the years. Instead of negotiating a separate FTA Sri Lanka could apply to join the TPP, Sally said.
"Sri Lanka should assess the TPP very carefully, the costs and benefits once the agreement becomes public, and then make a strategic decision whether it should apply to join the TPP," Sally said.
"It would be a great branding exercise because it would be the first South Asian country to join 40 percent of the world economy in a new so-called deep integration free trade agreement."
He said it may mean big reforms at home and a political backlash but it may be worth the expense.
He said Sri Lanka should also think about an FTA with the EU going beyond the GSP+ facility.
Sri Lanka should also strongly push for integration with India, while possibilities of getting closer to the ASEAN regional also existed starting with Singapore. Sri Lanka was already working with a trade deal with China.
Sri Lanka could apply to join the WTO, Information Technology Agreement of the WTO which is about to be updated.
Sri Lanka should also align its negotiation process with East Asian and Latin American countries rather than with countries that "shoot themselves on the foot," he said.
Sally said Sri Lanka should however set definite priorities and not get involved with trade deals with too many small countries.
Sally said an agreement with India should be pursued and forget about a South Asia free trade region because it will not take place unless India takes the lead.
He said Sri Lanka will not be able to achieve these objectives because the country now lacked capacity because the Ministry of Commerce and Industry had been 'eviscerated' during the last decade.
Sri Lanka should consider creating a combined ministry of international trade and investment
"Trade would then be coupled with investment," Sally said.
"You cannot think of a coherent 21st century trade policy today in which investment and trade are not mentioned in the same breath. It will have to be led by a clean competent minister with international exposure."
---