Stop the lethal repression against indigenous Peruvians
Friends of the Earth International | 10 June 2009
stop the lethal repression against indigenous peruvians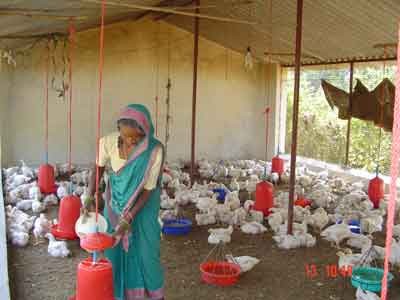 Call on the government of Alan Garcia to end the massacre of the indigenous peoples of Peru, and to pay for its crimes.
Since April 9, indigenous communities in Peru have been holding peaceful protests condemning new laws that would allow for the rapid industrialization of the Amazon rainforest. These laws were put in place by the Peruvian government to further facilitate the Free Trade Agreement with the United States and to make Peru more "economically competitive".
Over 30,000 indigenous people have blocked roads, rivers and railways to demand the repeal of these new laws that would include an increase in oil, mining and logging activities.
On June 5, the situation took a dramatic turn when the Peruvian police took violent action against these protesters.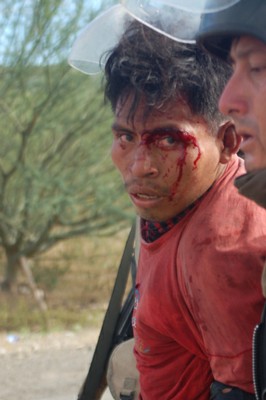 Without warning, police forcibly dispersed a group of indigenous peoples protesting against the industrialization of their country with tear gas and real bullets. The indigenous community says at least 22 police officers and possibly as many as 40 protesters, including two children, were killed in the uproar.
Friends of the Earth International along with Amazon Watch are calling on the Peruvian government to;
– immediately suspend violent repression of indigenous protests and the State of Emergency;
– repeal the Free Trade Laws that allow oil, logging, and agricultural corporations easy entry into indigenous territories;
– respect indigenous peoples' constitutionally guaranteed rights to self-determination, to their ancestral territories, and to prior consultation and;
– enter into good faith process of dialogue with indigenous peoples to resolve this conflict.
take action
Call on President Alán García's administration to immediately halt the violent repression of indigenous peoples.
Write your own letter to the Peruvian embassy, demanding a) an immediate end to the repression and b) full respect for the rights of Indigenous Peoples. Find the contact details of the Peruvian embassy nearest you.
find out more
– Listen to a report on the protests in Peru on Real World Radio.
– Watch the Democracy Now video on the protests here.
– See photos of the repression (you may find some of these shocking)
– Read a solidarity statement signed by Friends of the Earth International and other civil society groups.
– Read a press release by Friends of the Earth Peru (in spanish).
---