'Symbolic' summit to mark end of CETA talks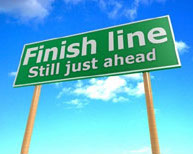 Embassy | 24.09.2014
'Symbolic' summit to mark end of CETA talks
Don't expect the deal to be signed, sealed and delivered any time soon, though.
Chris Plecash
Prime Minister Stephen Harper will host European leaders in Ottawa and Toronto on Sept. 26 where they are set to fête the end of talks toward a Canada-European Union trade deal, but the summit is unlikely to move the ambitious trade pact any closer to ratification.
The Canadian government already announced the end of negotiations on the final text of the Comprehensive Economic and Trade Agreement on Aug. 5, and on the related political deal, the Strategic Partnership Agreement, on Sept. 8. Officials from both sides expect the trade deal to take another two years to be ratifed, or formally approved so it can be put to use. In a recent speech to the EU Parliament, Trade Commissioner Karel De Gucht said that the agreement is unlikely to reach the EU Parliament until "well into 2015."
However, observers say this week's meeting is an important milestone that signals progress to stakeholders in Canada and the EU.
Symbolic, but still significant
Mr. Harper, European Commission President José Manuel Barroso and European Council President Herman Van Rompuy will be marking the end of five years of negotiations toward a far-reaching trade pact that is meant to eliminate tariffs on all non-agricultural and most agricultural products.
The parties confirmed the end of negotiations in August and the subsequent legal scrub and translation process are expected to take a year, so trade experts are anticipating a largely symbolic summit.
"It's a pretty big milestone. This is five years of negotiations that have finally been concluded," said Jason Langrish, executive director of the Canada Europe Roundtable for Business.
"[T]hey want to have a summit to formally tell the world that this thing is done, and to basically have the prime minister and president doing that as opposed to the two negotiators."
Debra Steger, professor of trade law at the University of Ottawa, called the summit "a very important step" in marking the completion of the agreement.
"That they have the two highest leaders in the EU institutions coming is very historic and symbolic," said Ms. Steger, former director of the World Trade Organization's appellate body secretariat.
"It's not just a trade agreement. It reaches into other regulatory areas and areas of social and economic policy that other agreements that Canada and the EU have negotiated in the past have not reach into, so it's historic in that context."
No initialling, final text maybe
Contrary to some Canadian media reports, CETA will not be initialled or signed at the summit. Instead, the Canadian and EU leaders are expected to sign a declaration marking the end of negotiations and the finalization of the text for the Canada-EU Strategic Partnership and Comprehensive Economic and Trade agreements. Signing doesn't take place until after a trade agreement's translation and legal scrub.
Some commentators have suggested that the lack of initialling may be a signal of political problems: European concern about an investment chapter, for instance, or a European jurisdictional tug-of-war. A spokesperson for the EU's trade directorate suggested that's not the case.
"[CETA] will not be initialled. The initialling is a pure administrative act between negotiators to authenticate the final result of their work," wrote Wojtek Talko in an emailed response to questions. "It is neither a legal requirement nor a pre-condition for signature and ratification."
Mr. Talko also confirmed that there was an effort underway to prepare a final text of CETA for public release in time for the summit. The parties have yet to publicly release the text, but German news broadcaster Tagesschau published a leaked copy of about 500 pages of text soon after the conclusion of negotiations was announced on Aug. 5, which was followed by a leak of what appeared to be annexes of the deal.
CETA not in the clear—yet
CETA negotiations may be over, but the agreement is far from a done deal. Ratification is expected to take another two years, and the agreement's investor-state dispute settlement provisions continue to face scrutiny by opposition parties and civil society groups in the EU.
Members of the European Parliament held a plenary debate on the agreement on Sept. 16, with Social Democrats and Green Party members calling for the controversial investor-state chapter to be removed from CETA. German representatives have also reportedly voiced their opposition to the current investor-state dispute chapter, raising concerns that CETA's investor-state arbitration system will have to be included in the Transatlantic Trade and Investment Partnership currently being negotiated by the EU and United States. The ISDS mechanism lets corporations seek compensation from states if government policies hurt their business interests.
"This is a bit of a casualty of TTIP—that's really what's happening here," said Mr. Langrish of the Canada Europe Roundtable for Business. "[The investor-state provision] in CETA was not an issue for anybody until TTIP got moving. Some groups in Europe think CETA's a bit of a Trojan Horse."
The ratification process in Europe also remains uncertain. Following the legal scrub and translation, the text is set to be approved at the EU Council and Parliament, but there's a strong likelihood that it will also be voted on by national parliaments of the EU's 28 member states.
Ms. Steger said that some of the opposition towards the agreement's investor-state dispute chapter is tied to an ongoing "jurisdictional" dispute between the EU commission and its members.
"As a policy matter, they're in favour of investment agreements and [investor-state dispute settlement]. What the member states don't like—and this is political—is the fact that the EU now has jurisdiction. It's an internal battle," she said.
Barroso and Van Rompuy farewell tour
Major changes in leadership in the EU also pose potential challenges to a swift ratification of CETA. Mr. Van Rompuy will be succeeded by former Polish prime minister Donald Tusk in December, and Mr. Barroso, who is at the end of his second term as president of the EU Commission, will be succeeded by Jean-Claude Juncker of Luxembourg in November.
Mr. Juncker has previously stated that he will not sacrifice European regulatory standards "on the altar of free trade," and he does not support limiting the jurisdiction of European courts in favour of investor-state dispute frameworks.
Mr. De Gucht is also on his way out as trade commissioner, and will be replaced by Cecilia Malmström of Sweden in November. Ms. Malmström is a member of the centre-right Liberal People's Party and is supportive of the EU Commission's trade agenda.
"It will be her job and others to defend CETA in Parliament. They will look particularly at the investment chapter," said Kurt Hübner, Jean Monnet Chair at the University of British Columbia's Institute for European Studies.
"I wouldn't say this will stop CETA, but it will get due light...a kind of debate we haven't had in Canada, we'll see happening at the European level."
Also on the agenda
Mr. Harper will be hosting the EU leaders on the heels of the United Nations General Assembly. Foreign policy matters, particularly the conflicts in Ukraine, Iraq and Syria, are set to be on the agenda at the leaders' summit. Such Canada-EU summits had been happening almost every year, until the last one in 2010.
The Harper government has been an outspoken critic of Russia's incursions into Ukraine and has pushed for tougher sanctions on Vladimir Putin's goverment. But Mr. Hübner said that the rhetoric has not always been appreciated by Europe and there's "a huge gap" between the Canadian and European approaches to dealing with Russia.
"As a foreign policy actor, no one in Europe takes Canada seriously because it's all about wording. It's pretty clear, [the government] is mostly addressing domestic policies and actors—it's not really serious foreign policy strategy," said Mr. Hübner, who cited Canada's substantial Ukrainian population as a motivating factor behind the Harper government's hardline approach.
The two sides are likely to find more common ground on countering the spread of the Islamic State terrorist group in Syria and Iraq, however. Canada has joined EU and NATO heavyweights Britain, France, Germany, Italy and Denmark in US-led efforts to defeat the Islamic State in Iraq.
Canada and the EU also recently announced the end of negotiations on the Strategic Partnership Agreement, a side agreement of CETA, which will see greater integration when it comes to combating transnational crime, and collaborating on research, defence, security and development initiatives.
And the two sides are optimistic that they will soon end a longstanding dispute over the trade of seal products, which has been preventing the European Union from taking a seat as a full observer at the Arctic Council, which Canada currently chairs. This could also be on the table at the summit.
[email protected]
@chrisplecash
---