Thailand seeks to change FTA with China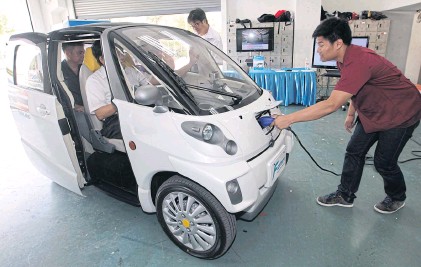 Bangkok Post | 2 October 2017
Thailand seeks to change FTA with China
by WICHIT CHANTANUSORNSIRI
Thailand is seeking a review of the Thailand-China free trade agreement as the 0% import duty for electric vehicles could derail the country's plan to attract foreign manufacturers.
Kulit Sombatsiri, director-general of the Customs Department, said on Monday the FTA scheduled to take effect on Jan 1 next year would cover 703 goods items including farm products and electric vehicles.
"EVs from China are now subject to a 20% import duty but once the FTA takes effect, the rate will be 0%," he said.
When talks on the FTA began in 2003-04, there was no mentioning of EVs and they later fell into the "others" category of which duty is 0%, he said.
Thailand now wants to put EVs in a category of its own and reconsider the rate. It also seels to set a standard for imported EVs to ensure safety.
Prime Minister's Office Vice-Minister Kobsak Phutrakul will chair a meeting next week to review the FTA so it won't affect local EV production, he added.
Thailand has set high import duty rates for vehicles unless they come under bilateral agreements. For instance, a US-made Tesla EV is subject to 80% while a Japanese-made EV benefits from the JTEPA and is subject to a 20% duty from the normal 40% rate.
Several agencies will take part in the meeting including the Industrial Economics Office, Board of Investment, Foreign Trade Negotiations Department, Foreign Trade Department and Thai Industrial Standards Institute.
---