TPP talks snagged over Malaysia's stand on SOEs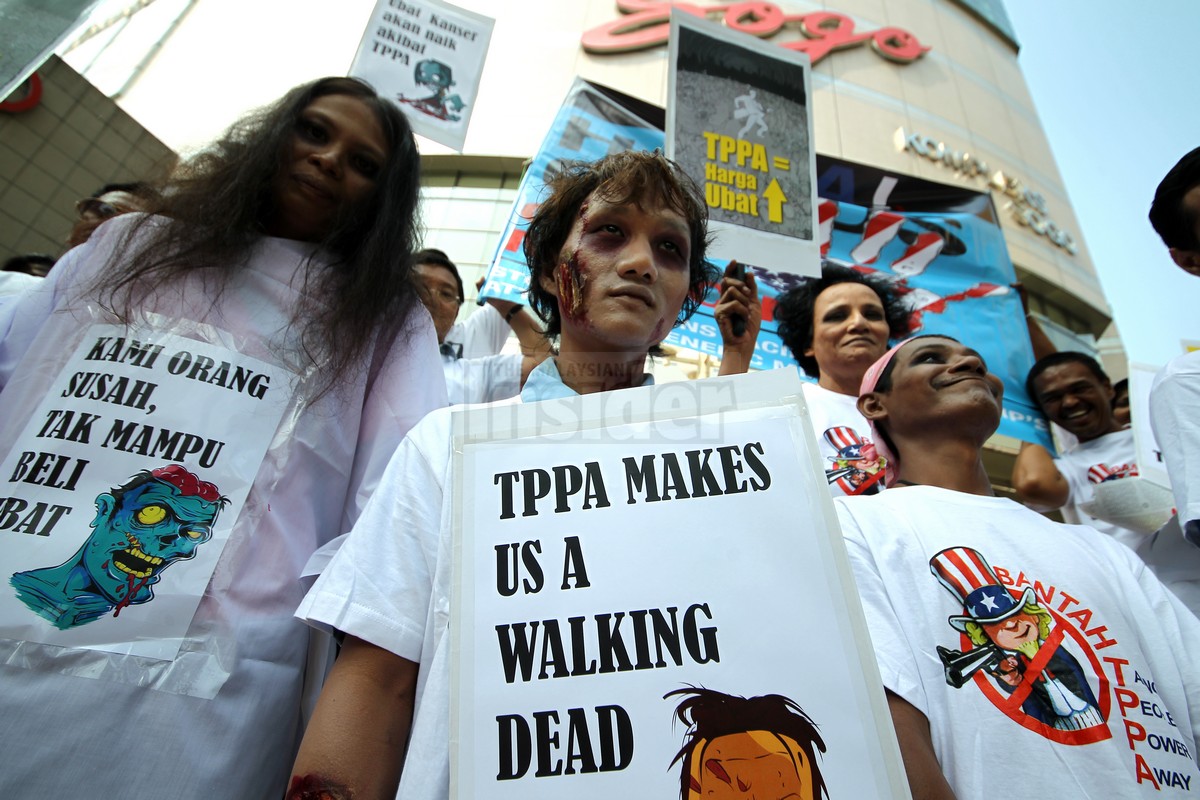 The Star | 3 October 2015
TPP talks snagged over Malaysia's stand on SOEs
Mergawati Zulfakar
The next 48 hours will be crucial for trade ministers negotiating the Trans Pacific Partnership (TPP) in Atlanta, as some countries are hoping to conclude negotiations to create the largest free trade area in the world.
Malaysia, one of the 12 countries in the trade deal, made good progress on several outstanding issues during this round, officials said.
International Trade and Industry Minister Datuk Seri Mustapa Mohamed had to leave on Thursday evening (Friday morning Malaysian time) for Milan as he is joining Prime Minister Datuk Seri Najib Tun Razak to visit Expo Milano – the world's largest exposition held every four years.
The trade ministers were scheduled to wrap up their negotiations on Thursday but the talks were bogged down with issues from dairy trade, biological drugs to car parts.
"For Malaysia, we are making good progress on issues like government procurement and biological drugs. But on the issue of state-owned enterprises (SOEs), we are still stuck," a Malaysian official said.
It is understood that Mustapa met with US Trade Representative Michael Froman twice on the sidelines of the meeting but officials are keeping mum on what took place.
The Americans and several other TPP partners are still unhappy over Malaysia's stand on SOEs.
Mustapa, in an interview this week, had said that SOEs were Malaysia's toughest issue in the TPP negotiations as they were not just concerned over bumiputra interests but feared they might not be covered in the deal's final fineprint.
He had repeatedly explained that Malaysia would not sign the deal if the Government was not agreeable to the language of the agreement and that Parliament would make the final decision.
Najib, in a dialogue with the US business community in New York, said that while he was a strong supporter of the TPP and keen to remove trade barriers, the bumiputra agenda was vital to the country.
Reuters quoted several officials as saying a final deal could come quickly – depending on the outcome of bilateral talks on intellectual property protection for medicine and trade in dairy and autos.
Japanese Economy Minister Akira Amari said the monopoly period for biological drugs was the most difficult issue remaining.
TPP countries have protection periods ranging from 12 years in the United States to five years in others, including Australia and Chile.
---