Trade battler tries to avoid a big crash
Reuters | Tuesday, September 9, 2008
Trade battler tries to avoid a big crash
By William Schomberg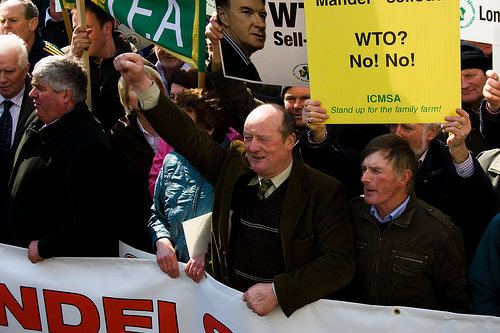 BRUSSELS: Peter Mandelson once said he would be the last man standing in the marathon push for a global trade deal, but as his time as Europe's trade chief ticks away, he may have to settle for smaller prizes.
Nearly seven years of on-and-off World Trade Organization negotiations suffered yet another setback in July when talks among ministers collapsed amid recriminations.
Talks resume in Geneva this week, but trade experts are skeptical about the chances of an agreement. On top of the recent acrimony, elections are coming up in the United States and India, both of which were blamed for the collapse of the talks.
"I feel as if we have a priceless, wafer-thin vase of great craftsmanship in our hands but which now has to be carried from here over a very slippery floor," Mandelson told the European Parliament last week. "One false move and the whole thing could crash into many pieces."
If the new talks go nowhere, Doha could be the first multilateral trade round to end in failure, a gloomy signal for such other global projects as fighting climate change.
That also would be a blow to Mandelson, who has urged the trading powers not to give up.
His predecessor as EU trade chief, Pascal Lamy, now head of the WTO, was one of the main proponents behind the start of the round in 2001 in Doha, Qatar. The talks were aimed at bringing down barriers to the trading of goods and services.
The 27-nation EU, itself a symbol of multilateralism, is the world's biggest trading bloc. It has long made the WTO round a priority of its international policy.
In his drive to get Doha done before his term ends in November 2009, Mandelson has endured public criticism by a former French president, Jacques Chirac, a champion of farmers, and the present one, Nicolas Sarkozy, who wants more protection for companies and jobs.
But the sharper the criticism, the more Mandelson has defended the need for a WTO deal — not just in terms of the new market openings it would create for European exporters, but also, he says, because it would lock emerging export powers like India and China into the world trading system.
"He took risks and chances that many of his predecessors would have had great trouble in doing," said Fredrik Erixon, a director at the European Center for International Political Economy. "For example, to fight with Sarkozy at a time when the French held the EU presidency, that was quite something."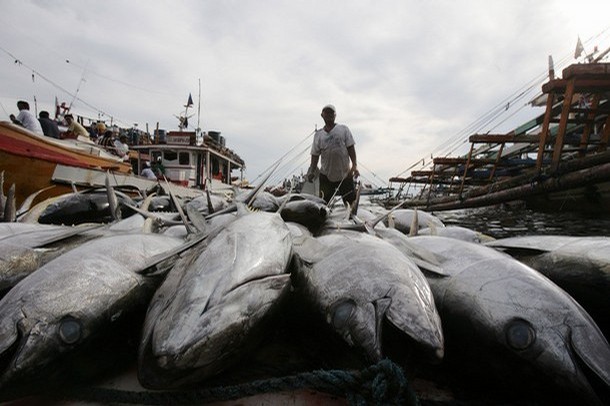 But Mandelson can do little now to heal the rifts that stand in the way of a deal, and if there is no compromise in the technical-level talks in Geneva, he has few other opportunities to leave his mark.
In 2006, he created a plan for trade agreements with some of the biggest and fastest-growing economies in Asia as a form of insurance against the risk of a Doha flop.
Of those, only an agreement with South Korea looks within reach, if a compromise can be found on the sensitive issue of cars. But mass demonstrations in Seoul against a U.S. free trade agreement rocked the new South Korean government, making it nervous about future ones.
Negotiations with India and other emerging Asian economies are moving only slowly, while talks on an agreement with a group of Gulf states remain stuck after nearly 20 years.
Foot-dragging by the leftist leaders of Bolivia and Ecuador means completing talks for a trade deal with Colombia and Peru would require the EU to drop its preferred option of negotiating region-to-region with the Andean Community group.
Also to be resolved are EU trade deals with former colonies.
Mandelson's real legacy, supporters say, may be his refusal to heed calls for new trade barriers from France, Italy and other EU countries demanding more protection for their manufacturers against Asian exports.
Others say Mandelson may yet have a trick up his sleeve.
Joe Guinan, a trade specialist with the German Marshall Fund, referred to rumors in Brussels that a core of WTO members might agree on a deal based on the Doha round, simply leaving out those who refuse to sign up.
"It wouldn't surprise me if someone with a clear ambition to leave Brussels with a legacy would try something ambitious like that," Guinan said.
---