Trade deal could put Big Tobacco's interests before public health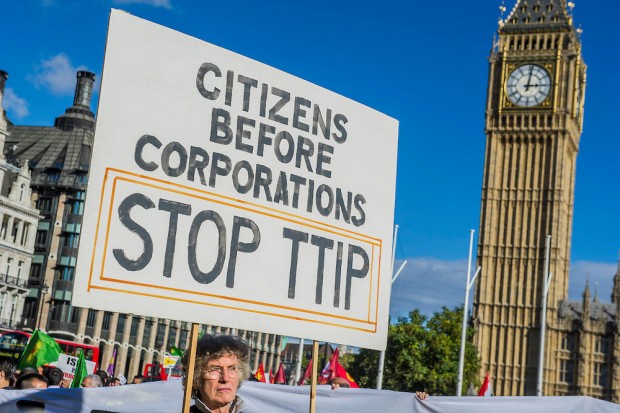 Irish Independent | 20 August 2015
Trade deal could put Big Tobacco's interests before public health
Kathleen O'Meara
The tobacco industry has deep pockets. For instance, the profits of the world's six largest tobacco companies was US$44.1bn in 2013, which, according to independent analysts, is the equivalent of the combined profits of the Coca-Cola Company, Walt Disney, General Mills, FedEx, AT&T, Google, McDonald's and Starbucks in the same year.
The industry uses these profits to resist measures being taken by governments all across the world to cut smoking and deaths from smoking.
The Irish Cancer Society is not surprised, then, that Japan Tobacco International has taken a case to the Commercial Court here challenging the introduction of plain cigarette packs, a measure designed to protect young people from the marketing tactics of the tobacco industry and reduce smoking levels.
It has also threatened that it will go to court to argue that the introduction of plain or standardised packaging of cigarettes will affect its profits adversely.
We are confident that the industry will lose the case, because the courts in Ireland have always placed public health above the commercial interests of the tobacco industry, and that is how it should be.
But we are concerned at something which is happening at international level which could favour the commercial interests of Big Tobacco over public health, and that is why we have begun lobbying on an aspect of an international trade treaty called TTIP, the Transatlantic Trade Investment Partnership, which is currently being negotiated between the US and the EU.
TTIP aims to reduce regulation and stimulate economic growth, and that is fine in principle.
However, it could also allow multinational companies to sue countries for introducing public health policies that will reduce the cancer rate and save lives but hit the commercial bottom line.
How would this happen?
The Investor State Dispute Settlement, or ISDS, which is proposed to be part of TTIP, allows companies to bypass the domestic courts system and sue countries for introducing polices they believe would be damaging to their business. Tobacco companies have been using ISDS to block, amend and delay laws which are being introduced around the world that are designed to reduce the harm from smoking.
It is through similar trade agreements that Australia, the first country to introduce plain packaging of tobacco, is being sued by tobacco companies. Ireland has become a global leader in anti-tobacco initiatives. This has happened in the face of serious and costly opposition by global tobacco companies. Right now, our plain packaging of tobacco laws are being challenged in the domestic courts by tobacco companies.
TTIP could allow such a case to be taken at a three-person investor court sitting in Washington DC, which would not have an appeal mechanism and would be massively expensive for the State to defend.
This has already created a 'regulatory chill'. New Zealand has stalled its introduction of plain packaging of tobacco, and Uruguay has been sued by the tobacco industry for damages worth US$2bn - or 3.6pc of its entire GDP.
The European Union is divided on the issue of ISDS. Recently, the European Parliament passed a "compromise text" on TTIP which promised "to replace the ISDS system with a new system … where private interests cannot undermine public policy objectives". However, it still allows for the introduction of some form of investor-state dispute mechanism.
The Irish Cancer Society believes that TTIP can exist without any form of ISDS system. Countries such as South Africa are actively deleting their agreements that contain ISDS, and Australia has decided not to include it in negotiations on some future trade agreements.
Recently, the Irish Cancer Society commissioned 'TTIP, ISDS and the Implications for Irish Public Health Policy' because the debate on TTIP in Ireland has so far centred on the potential economic benefit. This report has been written by Dr Joshua Curtis of the London School of Economics and Political Science (LSE) and Dr John Reynolds of Maynooth University - both experts in human rights and trade policy. It concludes that the predicted economic gains are too small to justify the social risks and, particularly, the risks to our public health which would result from ISDS in TTIP.
Ireland receives seven times the EU average Foreign Direct Investment from the United States and this shows quite clearly that the country doesn't need this type of trade agreement. Ireland has never had a claim against it under investor protection, so if this is provided for in TTIP, there will be a massive exposure to Irish laws and in particular in the area of public health.
In accepting TTIP without acknowledging the potential risks to public health policy, Ireland is exposing itself to unjustifiable risk.
---