Trade deal with Saudi Arabia likely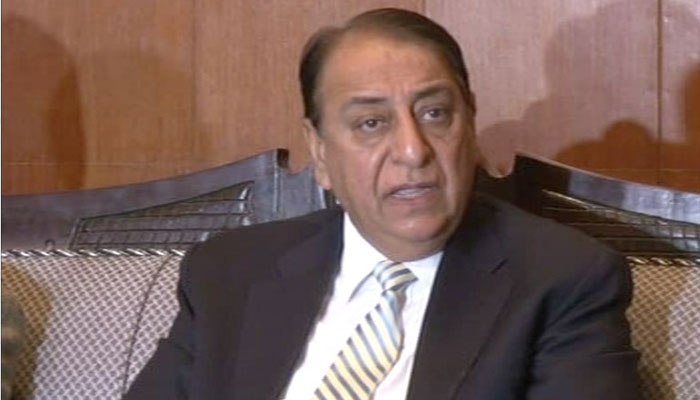 Dawn | 9 January 2018
Trade deal with Saudi Arabia likely
by Mubarak Zeb Khan
The government is developing a comprehensive package for the promotion of bilateral trade with Saudi Arabia.
The package is being developed in consultation with all stakeholders to identify potential areas for cooperation. It will be discussed at the next Saudi-Pak Joint Ministerial Commission (JMC).
Minister of State for Finance and Economic Affairs Rana Muhammad Afzal Khan told Dawn on Monday he chaired several meetings with various ministries to identify the areas for bilateral cooperation for the next JMC meeting.
He said he was hopeful about a deal with Riyadh in multiple areas. A high-level meeting was also convened on Monday to review progress before the finalisation of the package.
A source said Pakistan is also considering signing a preferential trade agreement (PTA) with Saudi Arabia to promote bilateral trade.
Pakistan has been trying to finalise a trade agreement with the kingdom for the past many years. The only country with which Pakistan has a PTA is Iran.
According to the source, it was decided to set up a display centre in Jeddah, but its establishment was delayed for many years. This issue will be discussed at the upcoming JMC.
Pakistan will also request Saudi Arabia for a single-country exhibition to promote market access for its products in the kingdom.
Under the package, Pakistan will seek market for its skilled workers, especially those working in automobile and other specialised sectors. "We have identified sectors where we have skilled workers to be exported to Saudi Arabia," the source said.
Currently, most Pakistani workers in Saudi Arabia are semi-skilled or have no skills.
Saudi Arabia will also be requested to initiate an exchange programme for university students and faculty.
"We are working on a proposal to request Saudi Arabia for establishing a refinery in Pakistan," the source said.
An official statement issued after the meeting said the session will take place in the third week of January in Islamabad. During the JMC meeting, experts from both sides will review a number of subjects, including trade, commerce, energy, education and manpower export.
The state minister said this occasion should be utilised to urge the Saudi business community to invest in Pakistan.
---