Trade deals could lock in fossil fuel exports to Europe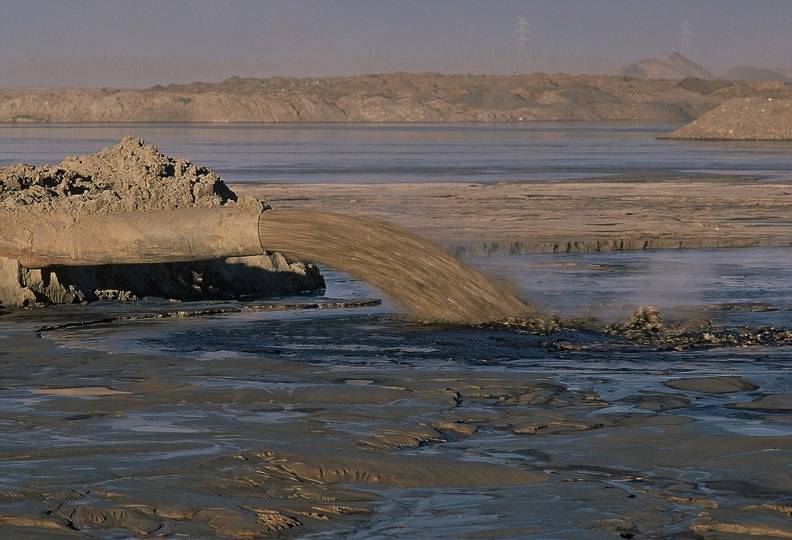 Rabble | 27 November 2015
Trade deals could lock in fossil fuel exports to Europe
By Brent Patterson
In May 2014, a ship with 600,000 barrels of tar sands bitumen from northern Alberta arrived at the Repsol refinery in Bilbao, Spain. It was the first shipment of tar sands crude to arrive in Europe. While that is distressing, the Natural Resources Defense Council has projected that Europe could be receiving 700,000 barrels of tar sands bitumen a day by 2020.
That's in part because of anticipated pipeline capacity and because the Canadian government lobbied heavily against the European Fuel Quality Directive, a modest climate measure that required fuel suppliers to reduce CO2 emissions in the transport sector by 6 per cent by 2020. Part of the plan was to assign specific carbon intensities to different types of oil, with tar sands and fracked oil obviously having higher values.
CBC has reported, "EU sources, speaking on condition of anonymity, said the desire for [the Comprehensive Economic and Trade Agreement, CETA] trade deal with Canada had been a factor [in abandoning the fuel quality directive] given the situation with Moscow [as tensions grow between Europe and its top oil supplier Russia]."
While that may have been indirectly about securing the completion of the CETA negotiations, it has also been argued that there are provisions within CETA that could serve to inhibit regulations on the oil and gas industry.
Last year, Murray Dobbin wrote, "[CETA] demands that parties ensure 'that licensing and qualification procedures are as simple as possible and do not unduly complicate or delay the supply of a service or the pursuit of any other economic activity' (Art. 2, Sec. 7). Requiring that oil and gas companies do environmental assessments, archaeological studies or get approvals from different levels of government is clearly a process that could be made simpler by doing away with these requirements altogether. Obligations to consult with the public and First Nations certainly complicate the regulatory process and cause delays."
And now, the Guardian reports, "The EU appears to have given the US oil company ExxonMobil access to confidential negotiating strategies considered too sensitive to be released to the European public during its negotiations with the US on the trade agreement TTIP, documents reveal. Officials also asked one oil refinery association for 'concrete input' on the text of an energy chapter for the negotiations, as part of the EU's bid to write unfettered imports of US crude oil and gas into the trade deal."
The article adds, "Previous leaks of TTIP documents have revealed the EU is pressing for a guarantee in the trade deal that the US will allow free export of oil and gas to Europe, alarming environmentalists who fear imports would impact on the EU's climate change plans."
Our ally John Hilary from the U.K.-based group War on Want comments, "This is an extraordinary glimpse into the full degree of collusion between the European commission and multinational corporations seeking to use TTIP to increase US exports of fossil fuels. The commission is allowing the oil majors to write the proposed energy chapter of TTIP in their favour."
The Council of Canadians is opposed to both CETA and TTIP and has called on the Canadian government to commit to a 100 per cent clean economy by 2050. That involves rejecting export pipelines like the 1.1 million barrel per day Energy East project.
In his new book After the Sands: Energy and Ecological Security for Canadians, Gordon Laxer argues that production from the tar sands should be capped and then phased out by 2030. He writes, "Canada can meet its target of reducing carbon emissions by 80 per cent if it phases out Sands oil and relies instead on our slowly falling output of conventional oil and natural gas as transition carbon fuels to get Canadians to a low-carbon future run on renewables [by 2050]."
That policy option could face immense new obstacles if we were to allow trade liberalization through deals like CETA and TTIP to lock us into a fossil fuel export agenda.
---